Get the 2014 Subaru XV NOW!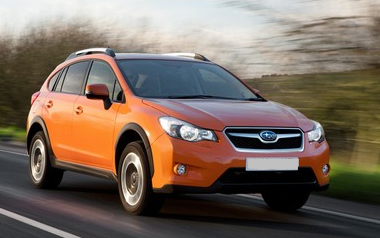 Subaru still remains the car to purchase or lease this year if its recent sales are anything to go by.
With average sales hitting a high of 86.6 per cent this February, the 2014 Subaru XV has proved to be the instant hit sought after by all who are looking to purchase or lease.
Why you need to finance the purchase of a 2014 Subaru XV
To manufacture a 2014 Subaru XV, two Subaru technologies – Boxer engine and Symmetrical All-Wheel Drive are combined to realise the superb functionality illustrated by this car.
To afford an engaging and safe drive, the two technologies were integrated together with the objective of rewarding buyers with the best bargain for their finance.
Subaru and Safety
The Subaru XV enjoys a five-star rating by Euro NCAP for its safety facilities that are unmatched in the whole of UK.
Do you have a family and would you like a car that sees to it that your family is safely driven home? Then the Subaru XV is the one car that should be on top of your priority list. With a fantastic child protection score, it does stand out as the ultimate car to bet your family on.
Style
Talking about style?  The car is uniquely designed not only externally but also internally. Its interior design is way above par especially with the standard-fit components that comes with it.
Price
You can purchase a 2014 Subaru XV by parting with only £21,295.
This is not a price that will squeeze your finances dry; compared with cars with the same functionality, this car is passably cheaper.
The car's affordable price combined with its UK aftercare package crowns it all.
Purchase this fabulous car and relish the goodies that come with it.
Keep yourself updated with the latest motoring news by liking us on facebook, following us on twitter or connecting with us on LinkedIn.
If you're looking to purchase or lease a new Subaru contact our sales team. Alternatively, visit our website where you will find new and used Subaru's available for sale or on finance.
Get the 2014 Subaru XV TODAY!

Andrew enjoys: Movies and travelling to new cities to explore different cultures.

Andrew has been in the motor trade for over 20 years. What he enjoys most about his job is the team spirit and the dedication of his work colleagues. He also appreciates the teams input in the improvement of the company.

Latest posts by Andrew Kirkley (see all)