We look at the history of the German brand...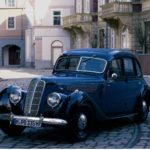 BMW are one of the most well-known, established car brands in the world. Producing both executive and city cars alike, BMW have a rich and interesting history. In fact, BMW started as three other manufacturing companies. So how did it become the prestigious car brand we know and love today? In this article, we look at the history of BMW, from its founding to the present day.
We explore the history of BMW and the other car manufacturers they own...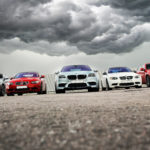 The automotive industry, as a whole, is very old. After all, the first motorcar was patented back in 1886 by Karl Benz. While the history of the car is a story for another day, the fact is that the automotive industry is an old and complex one. And, with old industries, you get a few overlaps on the way. One of the main overlaps you tend to get with the automotive industry is manufacturers acquiring other car manufacturers.