Had an accident? Here's what happens when you get your new vehicle...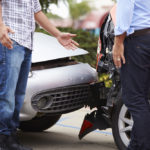 Accidents happen. And sometimes, accidents happen in a lease car. What do you do?Obviously when you have an accident there are different severities. You could be involved in a small accident where your car is bumped or dented slightly, or you could end up writing the vehicle off. Regardless of how big or small your accident is, there is a process that you have to follow and it's important that you know exactly what to do should your lease car be in an accident. We at OSV don't tend to deal with this directly. We aren't the owners of the vehicle and once your car is delivered and the agreement activated, there is little we can do. However, we are there for you throughout the whole leasing journey including the duration of the agreement so we do advise our customers on what to do in this situation. Which is why in this article we are going to talk about what happens if your lease car is in an accident, and what to do should you need a new lease vehicle.
Everything you need to know in the event of a car accident...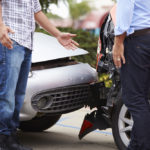 Accidents happen, they are unavoidable and at some point this could happen to you. Whether serious or just a bump, they are never a situation you want to be in.While we all like to think that we're great drivers and that it will never happen to us, it could, and you have to be prepared in the event that you are involved in a car accident. In this article, we're going to talk about what you should do in the event of an accident, what information you have to get and the steps you have to take afterwards.