If your car has been clamped you can get it removed by following these steps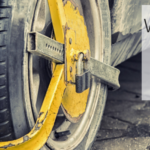 That sinking feeling when you approach your car and see that the front wheel has been clamped. Not fun. You'll notice a note on your windscreen which explains why the car has been clamped. There are a number of reasons your car may get clamped and in this article, we'll take you through the why's and the how's of getting the clamp removed.
If you've got a parking ticket who is responsible for paying it?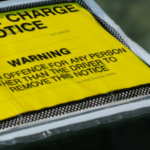 Ooops, you've got a parking ticket on your lease car. Don't panic, it happens to the best of us. Put it down to experience and try not to let it ruin your day. If you have a lease car and receive a parking ticket you might have some questions which I hope to answer in this article. Questions like, who pays for parking tickets on a lease car? If your lease vehicle is issued with a PCN there are certain procedures you'll need to follow.