What are the key safety features in cars and what are they for?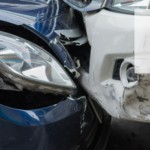 Your car comes with a whole host of incredible safety features, some of which you probably don't even know are there. The safety of modern cars surpasses all of its predecessors. Safety is a constant area of focus for manufacturers eager to make vehicles safer on the road. This article will detail some of the main safety features you can find in your car, what it's designed to do and how it works.
Exploring all of the best infotainment systems in cars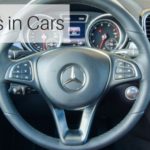 Infotainment systems are gaining in popularity and the technology is becoming increasingly more advanced. These clever additions for the modern car driver are turning your vehicle into a moving computer or a mobile, mobile phone!..... See what we did there? Simply, it's an integrated system that offers a host of information and entertainment at your fingertips from the dashboard of your car. We've all adopted the smartphone into our lives and now we wonder how we ever lived without Google at our fingertips! Infotainment systems are the same. Once you've experienced everything one of these systems brings to your driving experience then you will wonder how you ever managed without it.