Exploring the key features needed by an estate agent and picking the top 5 cars for estate agents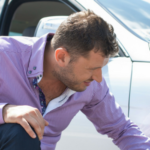 Estate agents spend a great deal of time on the road. Dashing between properties is part of their day-to-day life. So choosing the right car is important. We look at a day in the life of an estate agent and what cars are best for estate agents to get around. Whether looking after rural properties or inner city London apartments.
Looking at getting a plugin hybrid? Here's what you need to know...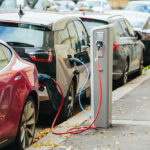 Plugin hybrids are pretty new on the scene. Well, new compared to standard hybrids that is. And, we suspect that they are only going to get even more popular in the months and years to come. However, one of the questions that we get asked quite a lot is 'should I get a plugin hybrid?' And it's a good question, and it's important that you weigh up your options so you can make an informed decision.In this article, we compare a plugin hybrid to a standard hybrid and an electric car, to see which one is right for you.