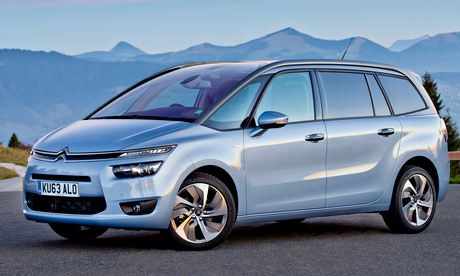 Spacious, versatile, efficient and with plenty of pizzazz… More than enough to concentrate the mind.
Work of art: the glass-topped C4 Grand Picasso. Price from £21, 995 MPG up to 74.3 Top speed 117mph.
What makes you take your eyes off the road? The first, and probably the most important, lesson we all learn as drivers is that no good can come from letting your attention wander. All we have to do is stare at the onrushing grey ribbon with afixed, unwavering focus but gosh, it can be hard can't it? And this new C4 Grand Picasso is so packed with digital thingumajigs and flashing screens and rubbery buttons, all encased in a vast wraparound panorama of glass, that looking at the car in front is almost the last thing on your mind.
Inside, the step-change in design continues. Citron claims it was inspired by "loft living". That doesn't [...]