Everything you need to know about Company Car Tax...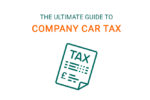 If you're considering getting a company car then it's likely you've come across the term Company Car Tax more than once. Company Car Tax is something that can be quite complicated. In this article we talk about the rules and regulations behind it, including how it's calculated and we go into some of the things you'll really want to know including how driving an electric company car may benefit you between 2020 and 2023.
Looking to reduce your company car tax? This is how you do it...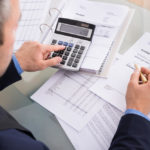 There might be times when the cost of your company car tax takes you up and over your budget. It's all well and good getting a car on a great discount but if it costs you a fortune in company car tax, is it really worth it? We have, at times, even advised people to lease privately rather than through their business because the company car tax is so high. But there are ways around paying so much money in company car tax. In this article, we're going to look at the exemptions to company car tax, and how to reduce your company car tax.