Vehicle Excise Duty - also known as Road Tax can be confusing, we go into the detail...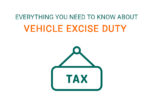 Vehicle Excise Duty or VED is commonly referred to as Road Tax. A tax levied by the government to drivers which bring the UK government £730 million every year in revenue. Vehicle Excise Duty is collected by the DVLA, the government department that governs drivers on UK roads.
Everything you need to know about Company Car Tax...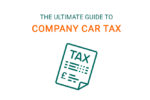 If you're considering getting a company car then it's likely you've come across the term Company Car Tax more than once. Company Car Tax is something that can be quite complicated. In this article we talk about the rules and regulations behind it, including how it's calculated and we go into some of the things you'll really want to know including how driving an electric company car may benefit you between 2020 and 2023.