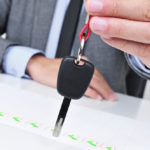 When looking to find fresh talent, it seems that company cars are still the best bet for businesses, according to new research by OSV. The data shows that 49% of interviewees would even consider accepting a job that didn't otherwise appeal, if a car that they couldn't afford privately came as part of the package. In spite of this, more than half (51%) of those interviewed admitted that they still didn't understand the Benefit in Kind (BiK) tax regulations in relation to company car use, which came into force more than a year ago (April 2017).
Thinking about getting a pickup for your next company car? Here are our top picks...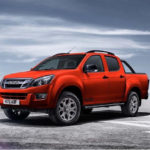 Having a pickup as a company car might be quite an odd concept for some (it certainly isn't traditional) but we predict that it will become increasingly popular in the coming years.But, which pickups make the best company cars?In this article, we take a look at the pickups that are on the more luxurious side and therefore would make great company cars.