We take a look at the cost of owning a BMW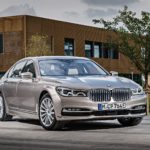 When you are looking at a new car, there are many different costs that you need to think about. Of course, there is the initial purchase of the car (or lease), but there are also running costs, insurance, tax...the list goes on. These further costs can make some cars considerably more expensive than others. A car that doesn't cost much initially could cost a lot in running or repair costs. So it's important that you think about all of these things before you decide which car you buy. And on that note, one of the questions we get a lot at here at OSV is 'are BMW cars expensive to own?' and it's a very valid question...
Wondering if Electric cars really save drivers money? We explore whether they are worth the hype and how much you may save a year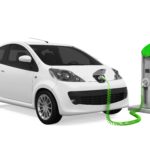 The future is now and electric cars are here to stay. At least that's the way it seems. Electric cars have seen a surge in popularity after a shaky start to life. The advancements in technology that come with electric cars these days make them more capable all-around than the first models. Combined with environmental issues receiving plenty of public attention it's clear that electric cars are going be getting a lot more attention over the next few years. But, will electric cars save you money? With the incentives in place to encourage us over to the apparent green side, it would certainly seem that way on paper. In this article, we'll delve a little deeper and discover the real answer to the question will electric cars save you money?