We look at what hydrogen fuel cars are all about...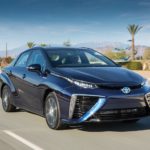 Electric cars have become hugely popular as of late. New registrations of plug-in cars have increased to more than 125,000 by the end of November 2017 and 126,000 electric vehicles were registered in 2017. So it's safe to say the electric car market is growing. Now everyone knows how electric cars work, they work with a battery. However, there is a new type of electric car that could be coming to the market soon. We're talking about hydrogen fuel cell vehicles. First coming to prominence at the Tokyo Motor Show, Toyota unveiled a concept car that ran on a hydrogen fuel cell. So what are hydrogen fuel cars? And are they a real possibility for the future? In this article...
Everything you need to know about electric vans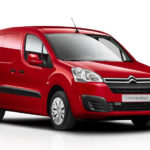 While it's an odd concept, electric vans are becoming increasingly popular and a viable choice for many businesses.So, what are they all about?In this article, we look at everything to do with electric vans including their pros and cons, how they work in terms of company car tax and the best electric vans.