Vehicle Excise Duty - also known as Road Tax can be confusing, we go into the detail...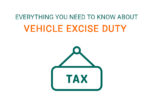 Vehicle Excise Duty or VED is commonly referred to as Road Tax. A tax levied by the government to drivers which bring the UK government £730 million every year in revenue. Vehicle Excise Duty is collected by the DVLA, the government department that governs drivers on UK roads.
Looking to reduce your company car tax? This is how you do it...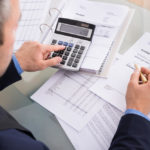 There might be times when the cost of your company car tax takes you up and over your budget. It's all well and good getting a car on a great discount but if it costs you a fortune in company car tax, is it really worth it? We have, at times, even advised people to lease privately rather than through their business because the company car tax is so high. But there are ways around paying so much money in company car tax. In this article, we're going to look at the exemptions to company car tax, and how to reduce your company car tax.