Interested in an Electric vehicle? Explore in this article what we think of the Ford Focus Electric and how it compares to other similar cars in the market...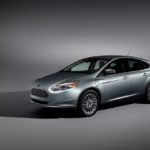 The new Ford Focus Electric is distinguishable from the standard Focus in a few ways: Naturally, it's cheaper to run, but it's also more expensive to buy. And while it's got more standard kit, it doesn't handle as well.Lots of pro and cons for buyers to assess, then.
Have you ever wondered what the original car from each manufacturer looked like? In this article we go through some of the most popular car manufacturers original car and their most recent cars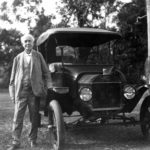 You'll have heard the phrase 'They don't make them like they used too". Or "Nothing is built to last these days". Usually uttered by the older generation in relation to things like microwaves. But from cars to hoovers to fridges, nothing is made like it was in yesteryear. There's a good reason for that. Despite the conspiracy theories that everything we buy is micro chipped to malfunction almost immediately outside of warranty. I'm not joking. My mum for one is a firm believer of this.The actual reason things aren't made the way they used to be, is simply that technology has evolved. Machines have become more advanced and this has opened up additional opportunities for manufacturers the world over.