Looking to get a new van for your plumbing Business? It can be a tough decision but we have put this article together to help you make the right choice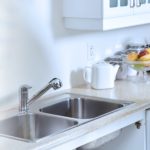 Do you require a good commercial vehicle for your plumbing business? Well, when purchasing a new van, it helps to work out what your needs are, what the vehicle will be used for and how to maintain the van. This article considers what you need to check while looking for the right commercial vehicle and even suggests the top 6 vans for a plumber. With numerous options on the market, choosing the right van can indeed be very tricky. With the increasing demand for plumbers all over the UK, let's face it, we'll always need plumbers! Ensuring that the vehicle you are purchasing caters to all your needs is of paramount importance.
When wholesale costs for diesel and petrol are the same, why is diesel more expensive?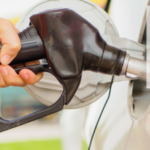 Why is diesel more expensive than petrol? Did you know that the wholesale price of diesel and unleaded are almost the same? This may be a shock to many people and it's easy to see why. In this article we discover the nitty gritty as to why diesel costs more at the pumps than petrol.