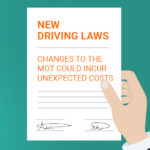 Did you know that a new list of things to check have been added to the MOT? Are you aware that learner drivers are now allowed on the motorway during lessons? These are just a few of the changes which have been taking place when it comes to driving over the last few months. Continue reading to find out more.
We look at everything you need to know about the Highway Code...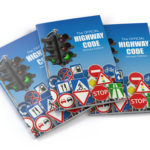 Regardless of whether you are a driver or not, you will have heard of the Highway Code. It's probably one of the most important documents for every road user in the UK. If you are a driver, a cyclist, a motorcyclist, a horse rider or a pedestrian, the Highway Code applies to you. All the time, day and night. Many of the rules in the Code are legal requirements and failure to follow this code could end up in fines, points on your licence or total disqualification. So, the Highway Code is a bit of a big deal. But, what is it? And why is it so important? In this article we look at everything to do with the Highway Code including it's history and why it's so important.