What options do I have if I want to own my car at the end of the agreement?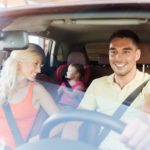 When you lease a car, the general idea is to hand the car back at the end of the agreement. That's what makes it different to buying a car on finance.If you do want the option to own at the end, then you'll want to look at a finance agreement rather than a lease agreementIn this article, we look at the different types of agreement and what sort of options they offer for you to buy your car at the end. When someone leases a car, generally, they have no intention of buying the car. Lease agreements are designed to hand the car back at the end of the contract. Therefore, the sort of contracts you should be looking at are finance agreements.The agreements that explicitly give you the option to own the car at the end are...
Everything you need to know about Hire Purchase...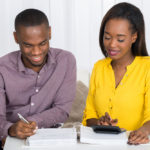 When looking at your finance options, you might want to consider hire purchase.Hire purchase isn't a lease, it's a finance agreement. But what is hire purchase? In this article, we look at what hire purchase is, its pros and cons, and whether hire purchase is right for you. Hire purchase (HP) is essentially where you pay a fixed monthly payment for a certain period of time. Once that time is up, you own the car.The difference between a hire purchase and a lease agreement such as a contract hire, for example, is that you pay the monthlies with the outright intention of owning the car. Essentially, it's a loan that you are paying back, rather than renting the car. Some of the advantages of this option are...