The Motoring Industry has made so much progress, OSV take you to the beginning and back again in this article...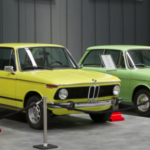 The car is one of those things we couldn't possibly live without. Sure, you could take away our smartphones and our tablets, we'd complain but we would still be able to carry on with our lives. Take away our cars, however, and then there would be trouble.Our cars do everything nowadays, you can make phone calls, compose text messages and some cars have their own wifi hotspots, and it won't be before long that our cars drive us to our destinations. So, when did it all start? In this article, we look at the evolution of the car, from the first ever car to what's next in the world of Automotive technology.
Exploring the dynamic motoring industry and how automobiles have developed throughout the years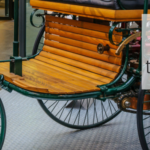 The year 1866 is widely considered to be the birth of the modern motor vehicle. A date which transformed how we transport ourselves and goods. And the start of a long-lived love affair between human and car. In just 131 years vehicle engineers have transformed the car into a technical wonderland. Cars with on-board computers, parking sensors and in-car infotainment systems are a thing of the norm.