Looking at getting a plugin hybrid? Here's what you need to know...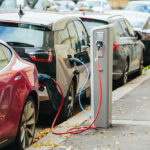 Plugin hybrids are pretty new on the scene. Well, new compared to standard hybrids that is. And, we suspect that they are only going to get even more popular in the months and years to come. However, one of the questions that we get asked quite a lot is 'should I get a plugin hybrid?' And it's a good question, and it's important that you weigh up your options so you can make an informed decision.In this article, we compare a plugin hybrid to a standard hybrid and an electric car, to see which one is right for you.
Looking for a plugin hybrid for your next company car? Look no further...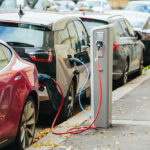 If you have read up on the changes to company cars, then you are probably thinking of investing in a plugin hybrid as your next company car. If you are unsure of the new changes, don't panic, we explain them below.Plugin hybrids are one of your best options if you are looking for low company car tax, and to avoid the salary sacrifice changes we are going to discuss below.But, which plugin hybrids are best? It should be noted here that this article is about plugin hybrids only...