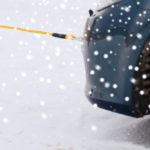 We weren't too far into December before we started having snow. While we didn't get much here on the coast, there were plenty of places in the UK that had a fair bit. And as we all know, when the UK gets snow, everything comes to a stand-still. Trains get cancelled (at least they have an excuse this time), schools close, roads are closed and people are warned not to travel unless absolutely necessary. However, what if you do need to go out? Or worse, what if you attempted to go out and you're car has gotten stuck? Or, what if you have a car that has towing capabilities, and you want to help those who are stuck in the bad weather?
How reliable are Peugeot? We investigate...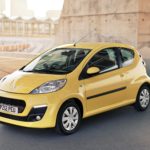 Peugeot started as a family business in 1810 and has since become a huge car manufacturer, with cars being sold across the world. Peugeot have long been popular cars, and have won five European Car of the Year awards. They are also a pretty common sight on our roads here in the UK.And, with a company as established as Peugeot, they have gained a reputation for making solidly built cars. But, are Peugeot reliable? In this article, we look at whether Peugeot are reliable, and how they compare to some of their rivals.