Make sure you aren't caught out at the end of your lease contract.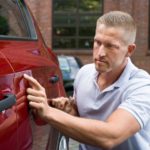 1 to 5 years is quite a long time. It might not feel it, but it's a lot of driving and it's a lot of time in your lease car. It's also a long time to try and not damage your lease car. But sometimes, the damage is inevitable. Be it a scratch, a dent or something internal such as having to replace air filters or spark plugs. If you don't get these things fixed by the time your lease contract is up, then you could incur charges. But there are ways to avoid this. In this article, we'll be looking at how to pre-emptively avoid damage charges, how to avoid them before inspection and what happens if you do get charged. When your lease contract comes to an end, your car will undergo an inspection. This will happen either a week before or on the day of collection. When it happens is down to the finance house, so it's best to check with them.
How Much Will The Admin Fee Cost? And What Is It For?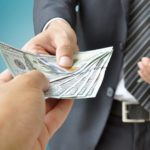 Leasing a car is a huge investment. You spend what seems like forever doing your research, then you spend weeks talking to a broker. And once you think you've finally got everything sorted out, you hear those words… "And then there's the admin fee of…" and your heart sinks just a little bit. It's rubbish, I know, but there is a reason you have to pay the admin fee. I'm going to explain the reasons behind that admin fee so that you can feel a little better knowing it's not just 'another expense' but actually a worthwhile investment into giving you the best experience possible. In the vast expanse of the internet, there are dozens of vehicle brokers with a wide variety of prices and fees associated with them. But, some say they don't have an admin fee. The truth is they do, they just don't say it's an admin fee...