Working in the care sector is a demanding role so carers need a reliable car that ticks some serious boxes.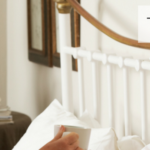 A car is a vital tool for Carers. In this article, we'll be looking at a day in the life of a Carer. Once we know more about our Carers day-to-day activities we'll list the top 5 cars we recommend as the top cars for Carers. Also taking a brief look at Motability and how you can receive discounted car hire if you provide care for someone else.
The Qashqai vs. the Sportage; Which is better?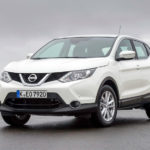 The Nissan Qashqai was one of the first cars to popularise the 'crossover' genre. The genre, along with the Qashqai, has since become a huge success.It wasn't long before the Qashqai had rivals, and strong ones at that. One of its main competitors is the Kia Sportage, the car that put the South Korean brand back on the map. While the Sportage and the Qashqai have both stolen the hearts of many, including ours, there can only be one winner. And, for me, it's the Qashqai.Let's take a look at the reasons why I think the Nissan Qashqai is better than the Kia Sportage. When I found out that the Qashqai had scored highly (or low) on its CO2 emissions, I knew we were onto a winner. The two-wheel-drive 1.5 litre diesel holds the lowest CO2 rating at just 99g/km...