We look at who your point of contact is at different stages of the leasing process...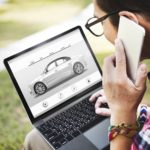 When you lease a car, there is a process involved. There are order forms to complete, documents to go through, and of course the delivery process.There may be some vehicle brokers who are happy to leave you at the point of order, and not contact you until your vehicle is ready to be delivered.Luckily,OSV is not one of them. We pride ourselves on our transparency and our customer service. And, we think it's vitally important that you know what happens at each stage of the process and that you are able to contact us at each of those stages should you have any queries or problems.So in this article, we are going to look at your point of contact for;Order Documents Time Scales DeliveryAnd tell you a little bit about each process. Hopefully this article will then put your mind at ease, and also educate you on who best to contact, should you need us for anything.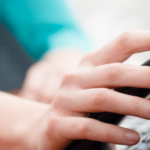 Choosing which leasing company to go through is a big part of the leasing process. You will want to find a vehicle broker who you can trust, will listen to you and will find you the best deal for your situation. And, you may be considering OSV. Which is great! We would love to have you as a customer. One of the things that we take very seriously is being completely transparent with our customers. That's why we write these articles, to make sure you're as informed as you possibly can be about the leasing process. And that transparency doesn't stop when you make your first call to OSV. In this article, we're going to look at what happens in your first call with OSV and our leasing process.