Salespeople have a bad name, at OSV we like to think of them more as advisers. Here's how they can actually help you.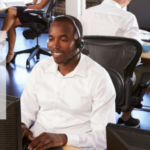 Ok, I get it. Sales people have a bad reputation for being pushy and oddly over friendly which can be somewhat disconcerting. But, not all salespeople are cut from the same cloth. Rid your mind of the picture of a suited estate agent type and instead cue an OSV vehicle specialist. A breath of fresh air, these guys are experts in car leasing and car finance. We'd say they were more customer service agents than sales people. Yes, they are there to sell leases but they are highly trained to ensure every customer who gets in touch are provided with all of the information they need to make the decision themselves. We don't do pushy.
The key difference between contract hire and contract purchase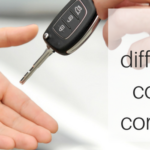 Contract hire and contract purchase are very similar so it's easy to see why this features as one of our most frequently asked questions. There are some fundamental differences which we'll detail in this article. When deciding which lease option is best, it's essential to have all the information. Then, finding one that best suits your needs will be easy. You're welcome!