We take a look at how reliable Land Rover and Range Rover are...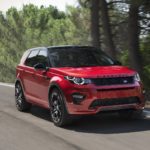 You can't get much more British than a Land Rover or a Range Rover. The two have been on our roads for decades and still continue to be an incredibly popular brand, particularly after the release of the Range Rover Evoque and Range Rover Sport. However, their image of off-road ruggedness is damaged somewhat by constant reports of their reliability. But are they really as unreliable as reports suggest? In this article, we look at whether Land Rover and Range Rover are unreliable, and the most reliable and unreliable models. It should be noted that as the brand is Land Rover, we will mainly be referring to Land Rover but we do mean it as a generalisation and Range Rover is also included...
Thinking about getting the Range Rover Evoque? We put their reliability to the test...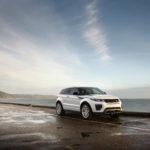 When you're looking at getting a new car, reliability is one of the most important things to consider. You don't want to be spending money on a car only for it to break down, or provide endless amounts of problems for you to worry about. The Range Rover Evoque has become a popular sight on British roads, and has received rave reviews in terms of its economy, its interior and its considerable amount of equipment that comes with it. But, is it reliable? We take a look at reviews and consumer surveys, and compare the Evoque's reliability to its rivals. The Range Rover Evoque is a fairly new model, so in terms of long-term reliability, it's too early to say. However, Parkers state that there has only been one DVLA recall, which is not at all unusual, and that electrical problems found in the previous Range Rovers have been resolved...