Thinking about getting the Range Rover Evoque? We put their reliability to the test...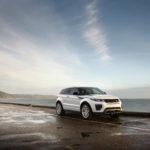 When you're looking at getting a new car, reliability is one of the most important things to consider. You don't want to be spending money on a car only for it to break down, or provide endless amounts of problems for you to worry about. The Range Rover Evoque has become a popular sight on British roads, and has received rave reviews in terms of its economy, its interior and its considerable amount of equipment that comes with it. But, is it reliable? We take a look at reviews and consumer surveys, and compare the Evoque's reliability to its rivals. The Range Rover Evoque is a fairly new model, so in terms of long-term reliability, it's too early to say. However, Parkers state that there has only been one DVLA recall, which is not at all unusual, and that electrical problems found in the previous Range Rovers have been resolved...
Is a Mercedes a Reliable Car?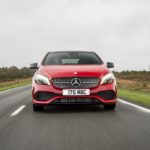 There are so many different things to take into consideration when buying a car. For example; space, practicality, performance, speed, comfort, the list is endless. One of the main things we have to think about is reliability. One of the more boring considerations when getting a new car, reliability is a vital factor in choosing the right car for you. If a car isn't reliable, then it can mean more money, and more time off the road. One of the brands we get asked about the most is Mercedes. One of the world's most reputable brands, Mercedes is synonymous with luxury, power and refinement. But, despite their long-standing tradition of producing some of the most stylish cars on the market, their reliability is consistently questioned. So, are Mercedes reliable? In this article, we'll be looking at how highly Mercedes are ranked in terms of reliability, and how this compares with their rivals...