For all the motoring news happening this week
For all the latest news in Motoring, in manageable snippets. Information about new developments and fascinating information you may not have seen.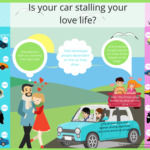 It's no secret that studies often find that women consider men who drive expensive cars more attractive, but what about the cars they find least attractive?New research released today, revealed that the Mini topped the list with just 5% of women saying that they found men driving Mini's attractive.