Use this checklist to see how prepared you are for your lease car purchase.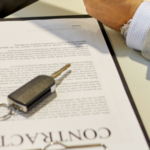 We want to help you to answer the question 'Are you ready to purchase your lease car?'. Here at OSV, we've developed a handy checklist to see if you've done all of your research. Are you a 'wing it and lease it' kind of buyer or a 'super organised vehicle leasing extraordinaire'? In this article we'll take you through all of the steps you should take prior to contacting the lease company, taking the plunge and purchasing your lease car.
A complete list of research that you should consider doing before contacting a lease broker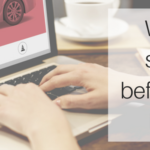 With so many options on the market for every category of vehicle from SUV's to small town cars, how do you choose what is right for you? This comes in at number one in the things you need to research before contacting a leasing broker. I recommend making a list of all the essential features the vehicle needs to have to meet your requirements. Consider your daily vehicle usage and the type of roads you usually drive on. Think about the space you need in the boot and cabin. You may want to consider fuel efficiency if you're likely to do a lot of mileage. Then, the desirable features of your ideal car. Perhaps you'd like to have a DAB radio, Bluetooth integration or TV's for the kids installed. Now you have a pretty good picture of the type of car you need and the features you want you can begin the next process.