We look at why you might get road rage and how to overcome it...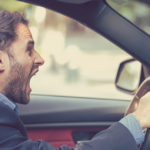 Did you know that 61% of motorists in the UK say that they have suffered from a road rage attack while driving? This can be either physical or verbal, and three-quarters of drivers said they have experienced a "threatening gesture" from another user. That means that 80% of drivers, four out of every five drivers, have experienced road rage aggression. Interestingly, only 6% of these incidents get reported to the police. So what causes road rage? And, if you suffer from road rage, how do you overcome it? In this article, we look at what causes road rage, and some things you can do to stay calm on the road.
Our top tips to keeping your cool when you're on the road...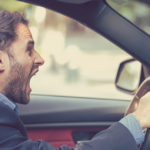 Sometimes, getting angry when you're driving is inevitable. We've all been there. And we, as Brits, are the worst for road rage. Road rage is dangerous, and it can come with fatal consequences. So how do you stop it? How do you become calmer on the road? In this article, we are going to look at some of the ways you can stay calmer on the road and reduce your road rage.