We take a look at the cost of owning a BMW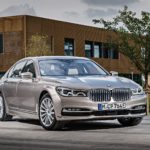 When you are looking at a new car, there are many different costs that you need to think about. Of course, there is the initial purchase of the car (or lease), but there are also running costs, insurance, tax...the list goes on. These further costs can make some cars considerably more expensive than others. A car that doesn't cost much initially could cost a lot in running or repair costs. So it's important that you think about all of these things before you decide which car you buy. And on that note, one of the questions we get a lot at here at OSV is 'are BMW cars expensive to own?' and it's a very valid question...
The 2014 Skoda Octavia Scout from the results of this Top Gear test drive is a good, honest car.
This is the brand new, second-generation Skoda Octavia Scout. You're talking new Golf, new Leon, new A3, new everything, practically. This new Octavia Scout will only be offered with two diesel engines in the UK, a 2.0-litre four-pot with 147bhp, and the range-topping 2.0-litre with 181bhp and 280lb ft of torque.
The Scout is based on the Octavia Estate, and so brings with it those dynamic nuances: light, slightly numb steering, and a decent chassis that doesn't excite but doesn't disappoint. Sure, it bobs around on its springs a bit, but this isn't a car you buy to tackle the fearsome Maggots-Becketts series of corners at Silverstone. And because it's just a bit softer, it means you can coast around from muddy path to front door with barely any stresses on your spine. It's wonderfully relaxing. The [...]