What safety features should I look for when leasing a new car? Tips and advice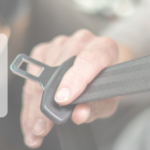 Choosing to lease a new car is exciting. That brand new car smell is within your reach, now you've just got to decide which car you want. I say just...... it's the biggest decision to make of the whole process. You must consider what the car will be primarily used for and what you will find most comfortable. Whether you want a petrol or diesel engine? In amongst all of these decisions, it's easy to forget about safety features. But the safety features in your new car could be the difference between life or death so they are vitally important to consider. Yes, all cars must meet certain safety standards but some are definitely more safety conscious than others. In this article, we'll take you through some of the key safety features to look for when leasing a new car.
What are the key safety features in cars and what are they for?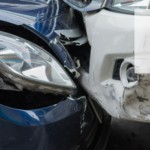 Your car comes with a whole host of incredible safety features, some of which you probably don't even know are there. The safety of modern cars surpasses all of its predecessors. Safety is a constant area of focus for manufacturers eager to make vehicles safer on the road. This article will detail some of the main safety features you can find in your car, what it's designed to do and how it works.