We give you some top tips to get you home safely...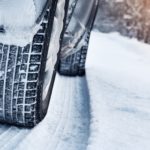 It's almost Christmas! No doubt your shopping is done, the presents are wrapped and your Christmas cards are sent out. Now all you have to do is finish your last few days at work and then you are free for Christmas. However, Christmas is a busy time, there are often a lot more cars on the road and the weather can be bad. Therefore, it is important that you keep safe when out on the roads during this season. So in this article, we are going to give you a few tips to get you back safely for Christmas including planning your journey and how to maintain your car over the winter period...
We look some top safety tips for new drivers...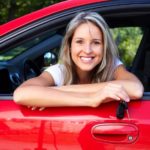 The statistics for new drivers when it comes to road safety make for very uncomfortable reading. For example, drivers aged 16-19 are a third more likely to die in a crash than drivers that are aged between 40-49. One in four 18-24 year olds crash within two years of passing their driving test and young male drivers are involved in more crashes than young female drivers. Young people, those aged 17-19 make up just 1.5% of UK licence holders but they are involved in 9% of all fatal and serious crashes where they are the driver. As we said, uncomfortable reading. Which is why we are writing this article today. In this article, we are going to look at some safety tips for new drivers including how to stay safe when driving in bad conditions and driving on the motorway...