It most certainly is. Leasing a car with a poor credit history is now an option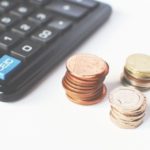 So, you want to lease a car. The problem is you have a less than perfect credit score. Maybe you've paid one or two bills a bit late, which has resulted in a low credit rating and it feels like you're never going to get the car you want or need. However, this isn't always the case. There could be a chance that you can still lease a car. That's why we've written an article explaining what your options are if you want to lease a car with a bad credit rating. Let's start with the basics, what actually affects your credit score? There are a number of things that affect your credit score both positively and negatively. Those are...
We look at whether a short term lease is right for you...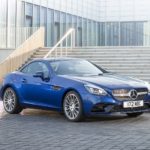 When we talk about leasing or finance we often talk about it in the long term. Contract Hire contracts are often between 2-3 years and finance options such as Hire Purchase can be up to 5 years so short term isn't something we really talk about. However, it is an option. And it's a great option for those in a certain situation. Not many people know that we offer short-term leasing as it is not one of our most popular forms of leasing or finance, but we do offer it. So in this article, we are going to talk about how short-term lease works, the pros and cons, and the reasons why it might be good for the situation you are in...