Planning a road trip? These are the best cars on the market for road trip driving and how to keep them safe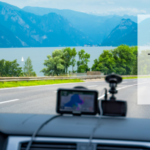 Planning a summer road trip is great fun. Getting the nearest and dearest together for a staycation in the UK. Or inviting the whole family on a European camping trip in the warm summer months is what life is all about. Don't spoil the perfect moments by trying to cram all of your road trip 'essentials' into a micro vehicle. Take a look at our list of the best cars for road trips...
Here are some Essential maintenance tips for summer driving from moneysupermarket.com…
The summer holiday season is all but upon us and if you're going to be clocking up the miles over the next couple of months, its time to make sure your car is up to the job. Making sure your car is ready to take the strain of summer is just as important a job as giving it the once-over for winter. Not only will a fully functioning system keep your car cool, it can also help to reduce pollen levels in vehicles and so will also benefit anyone who suffers from hay fever.
For a quick overview of the levels of breakdown cover on offer, check out the short video below, and to compare prices click on our breakdown cover comparison tool.
See full story on moneysupermarket.com
Image courtesy of moneysupermarket.com