Driving abroad this year? Here's what you need to know...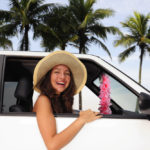 It's almost time for the summer holidays which means packing a suitcase and getting on the first plane out of an ever-rainy UK. But, how are you going to get around when you get there? It is very common for people to hire a car when they are abroad. This is probably one of the easiest ways to get from A to B when you are abroad, particularly if you are in a Villa or staying out of town where the public transport is scarce and taxis are expensive. However, driving a car abroad comes with its challenges and it's important that you are prepared before you leave. So in this article, we are going to give you our top 10 tips to driving abroad.
Our top tips to keeping your cool when you're on the road...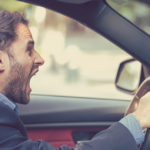 Sometimes, getting angry when you're driving is inevitable. We've all been there. And we, as Brits, are the worst for road rage. Road rage is dangerous, and it can come with fatal consequences. So how do you stop it? How do you become calmer on the road? In this article, we are going to look at some of the ways you can stay calmer on the road and reduce your road rage.