We put the three city cars to the test in our ultimate comparison...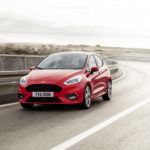 When you're looking for a new car, you're probably going to be looking at a few in the same sector to see how they compare in terms of reliability, practicality etc.It's important that you do this so you know that you are choosing the right car for your needs. So we are going to take three similar cars, the Ford Fiesta, the Mazda 2 and the Vauxhall Corsa, and compare them on factors that you will be taking into consideration when choosing your next car.
Thinking about getting a new Vauxhall Corsa? Here are some things that may sway your decision...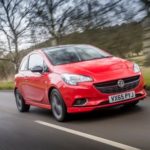 The ever-popular Vauxhall Corsa was back this year with its fourth generation. Coming with a new chassis and a fresher suspension set up, the Corsa gave its rivals, the Ford Fiesta and the Volkswagen Polo a serious run for their money. But what is just so special about the latest Vauxhall Corsa? In this article, I'm going to talk you through the top features that I think make the Corsa stand out from the rest.It should be noted, before I start, that not all of these products come as standard, and you may have to pay extra for them. If in doubt, contact a dealership or your vehicle broker and they will be able to provide additional information. One of the first things that caught my eye with the new Corsa was the amount of technology that came with the car...