We give you the lowdown on how car leasing companies work...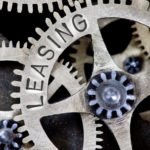 When you are looking at leasing a car, or perhaps even buying a car, you may have come across some leasing companies. As leasing became more popular, so did leasing companies. And now, there are lots of different leasing companies to choose from. However, while leasing companies are very popular, many still don't quite know what they are, how they work, and what makes them different from dealerships. That's where we come in. OSV have been trading since 1997, and over that time we have seen leasing companies come and go. We have also learnt that transparency is key, and being completely honest with our customers has meant we have customers who return to us year on year. So in this article, we are going to tell you exactly how car leasing companies work, how they make their money and how they differ from a dealership. We are also going to give you some tips on how to find the best car leasing company for you.
How Much Will The Admin Fee Cost? And What Is It For?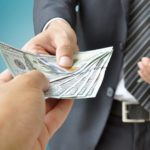 Leasing a car is a huge investment. You spend what seems like forever doing your research, then you spend weeks talking to a broker. And once you think you've finally got everything sorted out, you hear those words… "And then there's the admin fee of…" and your heart sinks just a little bit. It's rubbish, I know, but there is a reason you have to pay the admin fee. I'm going to explain the reasons behind that admin fee so that you can feel a little better knowing it's not just 'another expense' but actually a worthwhile investment into giving you the best experience possible. In the vast expanse of the internet, there are dozens of vehicle brokers with a wide variety of prices and fees associated with them. But, some say they don't have an admin fee. The truth is they do, they just don't say it's an admin fee...