Vehicle Excise Duty - also known as Road Tax can be confusing, we go into the detail...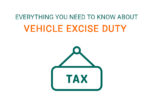 Vehicle Excise Duty or VED is commonly referred to as Road Tax. A tax levied by the government to drivers which bring the UK government £730 million every year in revenue. Vehicle Excise Duty is collected by the DVLA, the government department that governs drivers on UK roads.
Where does our road tax go? We investigate...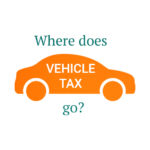 Vehicle tax (car tax) or Vehicle Excise Duty (VED) is something that we all have to pay if we want to drive our cars. The same way you have to pay company car tax if you want to drive a company car.  Like it or loathe it, it's a necessary part of driving and living here in the UK. But, where does vehicle tax actually go? In this article, we explore where our vehicle tax goes and what exactly it pays for.