We give you some tips to keep you safe on the roads this winter...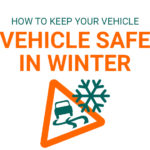 Winter has descended upon us, and quite quickly. Snow has already been and gone, and so has the shortest day of the year. However, while it might seem like it has already been winter for a long time, we still have a way to go before the leaves start reappearing on the trees and the birds start singing again. In the winter months, it's important to keep safe when out on the road. So in this article...
We look at whether driving is getting safer...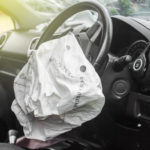 A few years ago we reported that the Department for Transport stated that driving was getting safer. And in 2016, there were 44% fewer fatalities due to car accidents than there were in 2006. Based on that statistic, driving is safer now than it was ten, eleven years ago. But is that really the case? And if so, why are our roads safer now than they were a decade ago? In this article, we look at whether driving really is getting safer, why driving is getting safer and some tips to stay safe on the road...