We give you some tips to keep you safe on the roads this winter...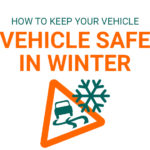 Winter has descended upon us, and quite quickly. Snow has already been and gone, and so has the shortest day of the year. However, while it might seem like it has already been winter for a long time, we still have a way to go before the leaves start reappearing on the trees and the birds start singing again. In the winter months, it's important to keep safe when out on the road. So in this article...
Everything you need to know about winter tyres...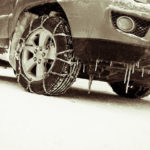 Christmas may be over, but that doesn't mean that winter is. In fact, we've got quite a way before we get to summer again. And, the recent bad weather might have got you wondering whether you should invest in some winter tyres. So should you get winter tyres? In this article, we look at everything you need to know about winter tyres including the different types, how much they cost and whether they are something you should consider.