Thinking about scrapping your car? This article contains all of the handy 'must-know' advice you'll need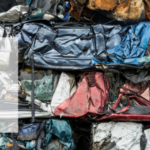 There are usually a couple of reasons why someone would want to scrap their car. Either, it has reached the end of its life and repairing it will cost more than the car is worth. Or secondly, the car can't be repaired. Or thirdly, has been involved in an accident and it is an insurance write-off. Two scenarios are judged by the value of the car versus the cost to fix it. As an example, a 2003 Vauxhall Corsa that needs a new engine would likely be put to scrap. This is because the cost to repair it would be in excess of £1500. And in the current market, the car is only going to be worth about £800. In this case, the cost to repair the car outweighs its value. So it wouldn't be deemed a worthwhile investment.
Your no-panic guide to lease car accidents...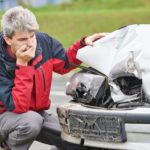 Accidents happen. And sometimes, accidents happen in lease cars.It's a huge inconvenience, we know that, but sometimes it does happen. Therefore, it's important to know exactly what happens if your lease car is an accident. We don't deal with this directly. This is because we aren't owners of the vehicle and once the agreement is activated we have limited power over what can be done. However, we do advise people on what they should do, and what tends to happen. So we're going to talk you through what you should do if your lease car is an accident. If you are involved in an accident then there are obviously different severities. So the first thing to do would be to contact the finance house to find out whether your car can be repaired or whether it's a write-off...