Everything you need to know about your driving test and driving lessons...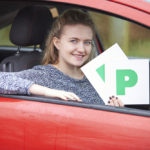 So the time has come for you to learn to drive. We imagine that you've already thought about what sort of car you want to cruise around in. But there is a minor thing you have to do before you get your first dream car and that's pass your test. In this article, we look at everything to do with learning to drive. Including how to apply for a provisional, your lessons and how to book your driving test.
Am I eligible for car finance if I am a young driver?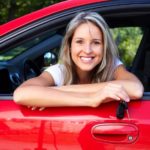 If you're a young driver, trying to get car finance can be a daunting task. It's even more daunting if you haven't owned a car before. Getting car finance as a young driver can be difficult because the chances are, you have little or no credit history. And, credit checks are one of the main ways a lender will decide whether you can get car finance or not. But, while it's difficult, it's not impossible. There are ways you can secure car finance if you are a young driver. We talk to quite a few young drivers, and we guide them through the car finance process to ensure that they can get car finance. So we're going to do the same in this article. There are three options available that are viable for young drivers. And those are...