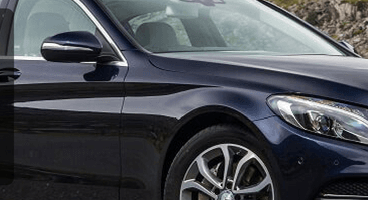 With the Motor Industry experiencing growth, there are always new cars entering the market with many options to choose from. It might seem a bit surprising, but in 2014, Ford reported that 94% of the cars purchased from its dealerships were negotiated on finance plans—which included personal contract purchases and other leases.
Indeed, the popularity of leasing has grown wildly in the last decade. It makes financial sense for most people, giving them the freedom to enjoy a better vehicle for less (in the short term, at least). The biggest advantages of leasing are:
Little to no money needed for a down payment
Smaller monthly payment
Little to no repair cost; you'll still be protected by the factory warranty
Freedom to lease a new car every few years
No dealing with trade-in offers at the lot
Less sales tax
You can lease any new car, but some models are more popular than others. Some of the favorites may surprise you. Here are ten of the most commonly leased cars in the United Kingdom:
The Golf has been voted European Car of the Year on two separate occasions. It's packed with features: alloy wheels, Composition Media, Discover Navigation Pro system, automatic cruise control, emergency city braking, parking assist sensors, driver alerts, and more. Add extended boot space, roomy interior seats, and legendary fuel efficiency, and it's easy to see why people love the Golf.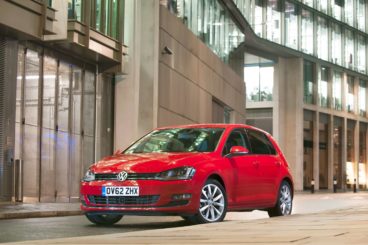 Mercedes-Benz C-Class Saloon
It's hard to beat a Benz when it comes to luxury. Leasing options allow people to bring home cars like this for an affordable monthly price. The C-Class Saloon offers a huge selection of optional features, such as a reversing camera, a multi-touch control touchpad, and five driving modes. This car comes bathed in ARTICO leather and glossy trim to compliment the roomy interior.
The Evoque is the most popular crossover on our list. One of the most interesting things about this vehicle? It's available in a convertible model, helping you enjoy the sunshine when the weather clears. It can also be purchased in coupe or five-door styles. You can choose from 2WD or 4WD along with features like InControl Touch Pro, upgraded steering wheel, Xenon headlights, front and rear parking sensors, and power wash lights.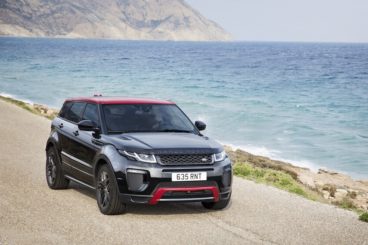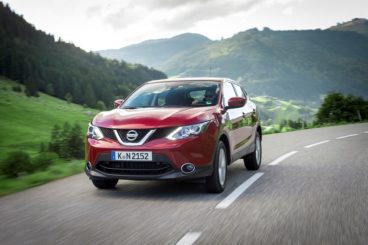 The second crossover on our list, the Qashqai provides similar style and capability as the Evoque for less than half the cost. The Nissan is heavily acclaimed too, earning the number one spot in the Best Small SUV category at the What Car? Awards. The Qashqai includes cameras and sensors linked to a safety system, mobile connectivity, and impressive boot space.
Efficiency is one of the biggest focuses for the 5 Series Saloon. BMW has rolled out several features that help improve MPG, including Auto-Start Stop, an eight speed automatic gearbox, and brake energy regeneration. Standard technologies consist of a 6.5" display, navigation system, BMW Emergency Call, Xenon headlights, Parking Distance control, DAB digital radio, and more, with available options adding even more capability and convenience.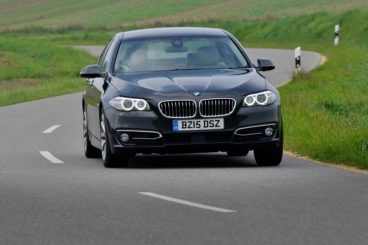 Mercedes-Benz E-Class Saloon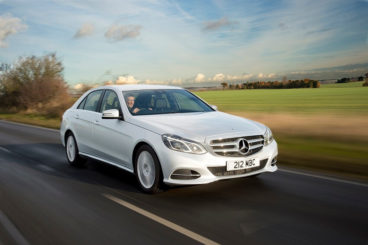 The second Mercedes on our list, the E-Class is a larger car. It's still laden with technology like the optional COMAND Online system, upgraded fascia, LINGUATRONIC voice control, smartphone integration, and virtual instrument display. Benz also offers several diesel engine choices to help you find the perfect balance between power and fuel efficiency.
Vauxhall Insignia (Hatchback and Tourer)
The Insignia gives leasers freedom to choose between hatchback and tourer body styles. The Hatchback offers a more saloon-inspired silhouette and styling. The Tourer provides improved boot space thanks to the station wagon design. Both models come standard with alloy wheels, Bluetooth, cruise control, DAB radio, and USB connectivity. They also offer sporty, tech, energy, and limited edition platforms for a more customized ride.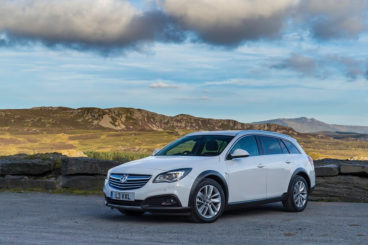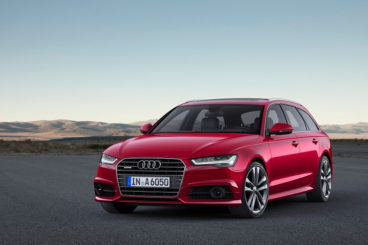 Like the Insignia, this car is available in two versions. You can lease an Avant if you're a fan of increased interior space, although the Saloon is rather roomy as well. The A6 gives you two engine sizes: 2.0 and 3.0. Start-Stop with energy recuperation is standard on all models. Other options include several tire choices, BOSE surround sound, DAB radio, smartphone integration, LED headlights, and headlight washers.
The Sport is one of the most expensive vehicles on this list, but it offers 45.6 mpg—impressive for a crossover. It also includes a rear-view camera, InControl Touch Pro software, Oxford leather seats, and an Atlas Silver grille. Leasing a Range Rover Sport allows you to customize it with special brand accessories and options too, such as SVO paints and a panoramic roof.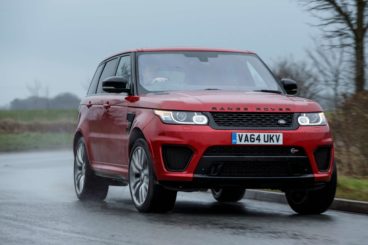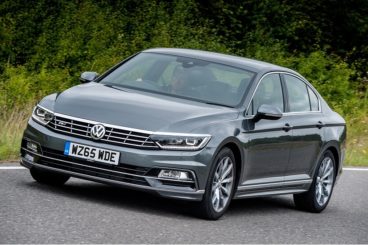 The Passat was named Europe's Car of the Year 2015 thanks to its incredible safety and technological features. There are seven different models, meaning you can choose the best matchup for your needs. The GT 2.0 BITDI, for example, can reach 62 mph in 6.1 seconds. All models come standard with Bluetooth connectivity, lumbar support, 6.5" touchscreen system, and more.
Leasing offers more car choices than ever before. These ten vehicles prove that there's something out there for everyone. Want to drive a new vehicle without the hassles of ownership? Consider leasing.

Andrew enjoys: Movies and travelling to new cities to explore different cultures.

Andrew has been in the motor trade for over 20 years. What he enjoys most about his job is the team spirit and the dedication of his work colleagues. He also appreciates the teams input in the improvement of the company.

Latest posts by Andrew Kirkley (see all)