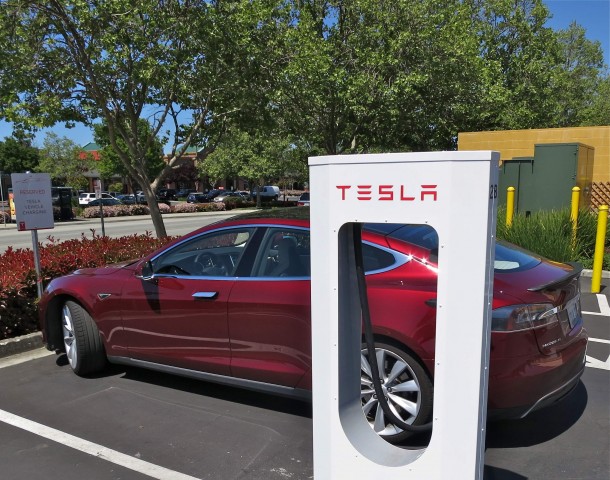 New York's International Auto Show starts this week, and an interesting fact to accompany it is that Manhattan is now home to more Tesla charging stations than gas stations.
Perhaps not surprisingly, Tesla charging stations outnumber traditional gas ones by 3 to 1.
Tesla is still increasing its network of charging stations in Manhattan, and will have 105 in place by the beginning of April.
Compare this with just 42 gas stations on the island.
Demand has bottomed out to the point that the 42 which remain are selling for just $25 million.
Tesla Charging Stations Dominate The Big Apple
Crucial to Tesla's business strategy is their partnering up with restaurants and hotels which has allowed them to create so-called "destination chargers."
The company is now expanding their chargers to public garages which charge for parking by the hour – bit which offer free charges.
Tesla refer to them as destination chargers because they add around 60 miles of range an hour to a Model X or Model S. It takes around four hours to get a full charge.
Conversely, Tesla drivers can use a Supercharger to fill their battery in less than 60 minutes.
Earlier this month, Tesla also unveiled a brand new showroom and sales facility in Brooklyn that is the size of a football field.
There are currently some 1,500 Teslas on the streets in Manhattan.

Latest posts by Will Titterington
(see all)