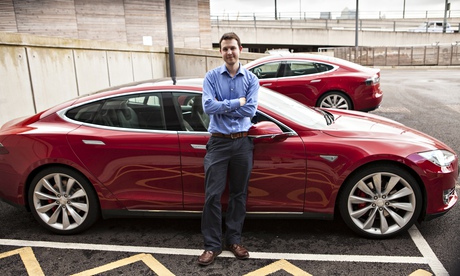 The time perhaps has finally come for electric cars with the Tesla Model-S launch
My first encounter with the electric car that may even answer Jeremy Clarkson's objections to such vehicles, was an intriguing one. The Tesla Model S looks like a swish saloon car, not a bug or bubble-car like so many other electric vehicles, and it has enough power to beat even the Aston Martin Rapide, all without petrol and with no emissions. It marks the first time the car has been available in right-hand drive and hails the start of a new future for electric cars that may actually fit into people's lives.
Since its US release in June 2012, Tesla has sold more than 25,000 of the five-door Model S electric cars worldwide, backed by a network of the company's proprietary superchargers which can rapidly charge the Tesla's batteries giving up to a 170 mile top up in 30 minutes and a full charge in 70 minutes, compared to the standard 15-hour or overnight affair for at-home charging.
Claims of zero emissions are slightly disingenuous, given that the electricity has to come from somewhere. Attached to the British domestic supply it will still contribute at least 85g/km of carbon to the environment costing around £10 to fully charge. The average new car in the UK emits 128.3g/km in 2013 according to the Society of Motor Manufacturers and Traders, however.
See full story on theguardian.com
Image courtesy of theguardian.com

Latest posts by Andrew Kirkley
(see all)