Business leasing is extremely popular, and is one of the most popular ways of getting a vehicle, or a fleet of vehicles, for a business.
The reason business leasing is so popular is because there are a huge amount of benefits that come with business leasing. However, that does not mean that business leasing is without fault. And it's these faults that we are going to talk about in this article today.
We are going to look at the top 5 problems with leasing your car through your business, and the solution to each of these problems.
1. What Vehicle or Vehicles to Get
One of the biggest decisions you will have to make is what vehicle or fleet of vehicles to get.
Traditionally, if you wanted a big executive car to make an impression, then you would have to fork out tens of thousands in cash for it. However, this is no longer the case, and with business leasing, you can now afford an executive car for low monthly payments.
So, your biggest problem is choosing which vehicle you are going to get. You will need to consider how big you need the vehicle to be, especially if you are getting a van. Other things such as the fuel economy, the emissions and the practicality of the vehicle all come into play.
Also, if you are getting a fleet of vehicles then you will need to consider if you are going to give your employees a budget or if you are going to have a uniform car policy, where all employees drive the same vehicle.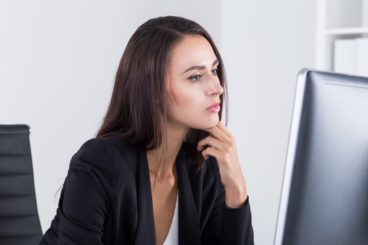 So that's your main problem. There is such a thing as too much choice, and business leasing has opened up so many more opportunities in terms of what vehicles you and your employees can drive.
The solution
The only thing we can recommend is doing your research. Read reviews, have a look at listicles that contain the best vehicles for business leasing, do as much research as you can. We have a wide range of articles on the best vans and vehicles for a range of professions, from bricklayers to accountants.
Doing as much research as possible to help you narrow down your options, so when the time comes to talk to a dealership or vehicle broker, you know roughly what you want and aren't going in blind.
2. Understanding company car tax
If you are using your vehicle for personal use, or your employees are using their vehicles for personal use, then they will have to pay company car tax.
Company car tax is not as confusing as it sounds, and is actually quite simple. Company car tax depends on the following;
The P11d value

Your personal tax bracket

How much CO2 the vehicle emits
A general rule, however, is the higher the CO2 emissions, the higher the company car tax.
You will have to pay company car tax if you are using your vehicle for personal use, including travelling to and from work.
Not only that, but you as an employer will have to pay tax on the vehicles, as in the eyes of HMRC, a company car is a perk.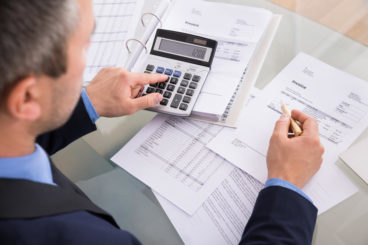 The solution
If you do not want to pay company car tax, then you will have to ensure your company cars are not used for personal use. This means they are kept on site overnight and at weekends, and the vehicle is only used for business purposes.
For lower company car tax, we recommend looking at low emission cars. The lower the emissions, the lower the company car tax. Therefore, we recommend having a look at hybrid vehicles or plug-in hybrids. Not only will this lower your company car tax but it will also look good for company image, as you can present yourself as an environmentally conscious company.
In terms of understanding company car tax, we have loads of articles on how company car tax works, and how to avoid company car tax.
It should also be noted that company car tax works differently for vans and pickups. To read more about company car tax for vans and pickups you can read our article here.
3. You have to see the contract to the end
Lease contracts are not designed to be ended early. This is the case for both business and private lease contracts.
Therefore, if an employee leaves halfway through the contract, you can't simply hand the car back. This is something you have to consider when deciding how long you are going to have your contract for.
The solution
Unfortunately, there isn't much of a solution to this issue, other than the fact it would be worth having a contingency plan in place should this situation occur. Are you going to give the vehicle to the person who takes over the job? Or are you going to look at trying to end the contract early? We would recommend looking at all your options and making a plan before the situation occurs. Otherwise this can cause unnecessary stress should the issue arise.
4. Your employees have to keep the vehicle in good condition
When you lease a vehicle, you have to keep it in good condition. This is the case regardless of whether you are business leasing or personal leasing.
If you have a fleet of company cars, then you will have to ensure that your employees keep the vehicles in a good condition. This condition has to be in line with the BVRLA Fair Wear and Tear Guide. If they do not, then you will be subject to additional charges at the end of the contract.
It is important that you make this clear to your employees and that they understand the guidelines and that they have to keep the vehicle in a good condition.
The solution
Some employers opt for their employees to send their mileage off every so often. This means that the mileage and the condition of the vehicle are kept in check during the contract.
It is also worth explaining to your employees what their responsibilities are when they have a company vehicle. Although it will also be in their contract, it's probably worth doing regular checkups on all your vehicles.
5. You will have to avoid company politics
As we mentioned above, you will have to decide as to whether you want to have a uniform policy where all your employees drive the same vehicle, or if you are going to give them a budget and send them away to find a car themselves.
If you are going to set them a budget, then you will have to ensure that you avoid company politics. What we mean by this is that lease prices change often, and people also look in different places for a good deal. Therefore, one employee might get a deal on a Ford Fiesta or a Ford Focus, and an employee of the same professional level might find a deal on a BMW or a Mercedes. And, these deals could almost be identical in terms of price and mileage, but they are very different brands. This, as you can imagine, could cause tension within the company and between those employees.
The solution
The obvious solution is to make all the employees drive the same vehicles, or at least those at the same professional level.
However, if this is not the option you want to choose, when we recommend putting some guidelines in place as well as the budget. This should avoid any tension or problems when the time comes for everyone to show off their new cars.
In conclusion, there are problems with business leasing. We would not try and hide that fact. However, each of these problems does have a solution. Some of these problems include getting involved in company politics, understanding company car tax and the fact that you have to see the contract to the end. As we said, there are solution to these problems. Hopefully this has cleared a few things up regarding some of the problems with business leasing. At OSV, we talk about leasing and the problems with business leasing on a regular basis. We also help our clients solve these problems. So if you have any questions, then please do not hesitate to contact us.

Latest posts by Rachel Richardson
(see all)