Top vans for dog walkers and groomers
Why do dog walkers need a van?
Why do dog groomers need a van?
What size van do dog walkers/groomers need?
What modifications need to be made for dog walkers?
What modifications need to be made for dog groomers?
What are the top 5 vans for dog walkers or groomers?
Man's best friend the dog is a loyal and loving companion adored by the nation. Our pampered pooches have their own team of humans to see to their needs when mum and dad are busy at work. Dog walking and grooming is a popular career choice for animal lovers and is also one that is incredibly helpful for dog lovers who work all day and need someone to pop in and take care of their four-legged friends while they're stuck at the office.
So it's no surprise that this is a booming business. Website Tailster.com, which launched in 2014 has over 2,500 dog-carers on its books and has provided care for over 200,000 pet families.
For many animal lovers, life as a dog walker or dog groomer likely sounds like heaven, but as with any job it has drawbacks.
Oh, and did you know that London has the most highly concentrated number of professional dog walkers in the UK?
In this article, we'll go through the day to day activities of a dog walker and dog groomer to gather some insight into the must-have features for their ideal van. We'll then take a look at the current market (December 2020) and put together our recommended list of the top vans for dog walkers and groomers.
Looking for a new vehicle, but not sure what's out there right now? Sign up for our weekly newsletter and get the best special offers on new vehicles straight to your inbox.
Why do dog walkers and groomers need a van?
Most dog walkers charge between £10-£20 to take a dog out for an hour, this usually means taking more than one dog out at a time. With this being the case, it's likely that a dog walker will need a vehicle they can use to collect the dogs from their homes to take them to a dog-friendly public park (or the seafront). A van is vital transport for this purpose.
If you're a mobile dog (or cat) groomer then you will likely need room in the back of your van to set up all the equipment needed for your mobile salon. This includes a bath, hairdryer and a bench where you can get the nail and fur trim done. This needs a little more space than you get in the back of a regular estate.
What size vans do dog walkers and groomers need?
After looking at some forums it appears that many dog walkers work in teams of two and require the capacity to collect around 8-10 dogs.
When asked, many on the forums said that when they were only walking 2-3 dogs at a time, a car provided sufficient space. However, upgrading to a more spacious van was the obvious choice when they decided to grow their business. The installation of caging in smaller vans (such as the Peugeot Partner) provides enough space for up to 4 dogs. So, if you're thinking about expanding the business and want to take out more than 3-4 dogs at a time then it's worth investing in a larger van that can be fitted with more cages for safely transporting more dogs.
If you're a dog groomer looking to start up a mobile business then a roomier van will offer you more space to move in when offering your services to those whose four-legged best friends are larger than a chihuahua.
If you are a mobile groomer then you will need to install a number of fixtures in the back of your van, so this is worth thinking about when you start to look for your business vehicle.
What modifications need to be made to the van?
Dog Walkers
For our dog walkers, there's a series of useful modifications designed to keep the dogs safe and make life easier for the walkers. The most common modification is to add cages to the back of the van. These vary in size and price depending on requirements and budget. Some even offer temperature controls to ensure that your dogs aren't uncomfortable should it be too hot or too cold outside. These controls include things like motorised or air-powered vents which are installed to maximise airflow. It's also sensible to get storage compartments fitted so you have ample space for things like leads, towels, poop scoopers and treats to ensure that you're always prepared.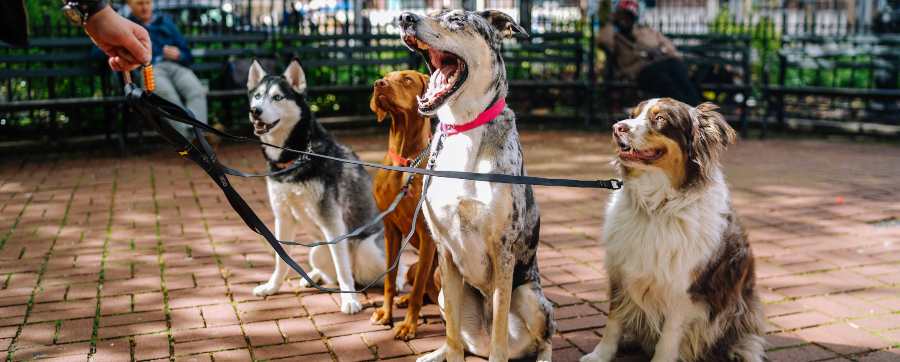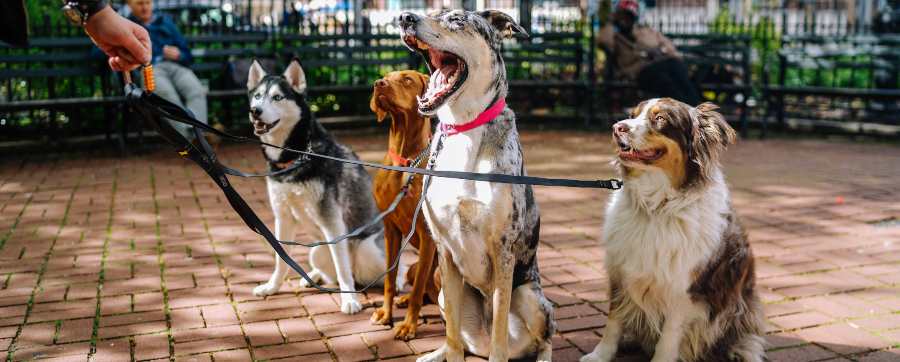 It's also important to make sure that you get the bottom of your van protected from the sort of accidents that can occur with an animal. The interior should be easy to clean (hose down) so it's hygienic the next time you take your pawed clients on an outing.
Many conversion companies will also recommend you include some technology which enables you to see your important passengers in their cages via a rearview camera system, therefore reassuring yourself that they are all happy when on their way to or from the park.
Dog Groomers
If you're looking at getting into the mobile dog grooming business (cat grooming has also grown in popularity in recent years), then you will need a completely different set of modifications carried out to your van.
You're going to be bathing dogs in soapy water so the inside of your van must be made waterproof. You will also need to ensure that you have temperature controls so that on hot summer days or freezing winter evenings you and your animal customers are comfortable.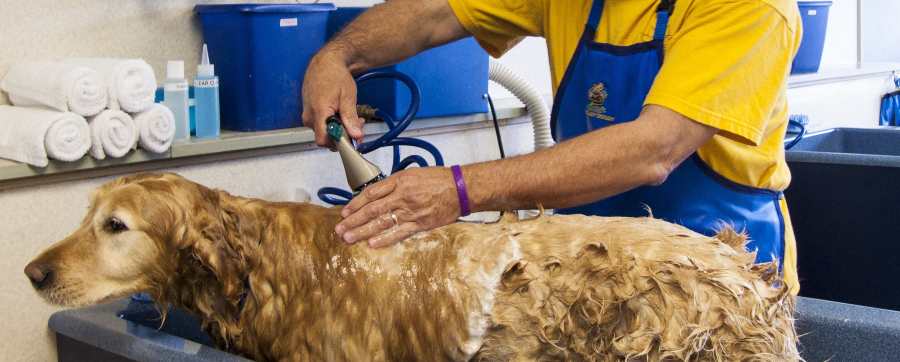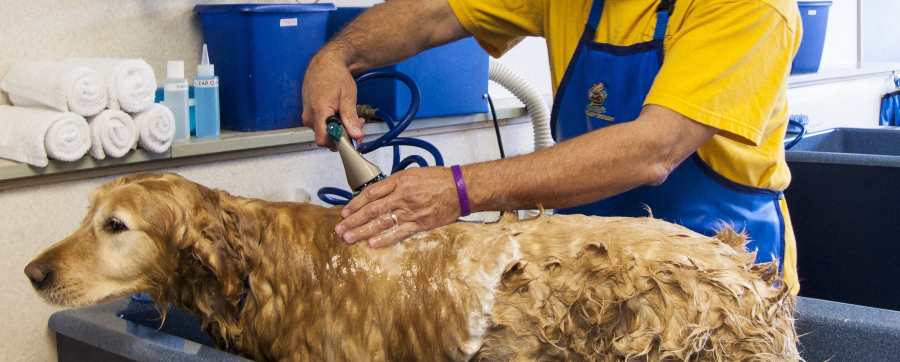 A small bath unit with shower over it plus a water supply is vital, hence the need for a waterproof sealed floor and waterproof plug sockets. You'll also need a bench with restraints for clipping nails and trimming/styling fur, as well as a dog hair dryer.
As your parlour is on four wheels rather than in a single static location it's also important that you have storage for accessories such as scissors, brushes, clippers and towels. Chances are you'll be working outside normal office hours – as the convenience of a mobile groomer is often something that those working 9-5 are looking for, so lighting is a must.
Obviously, a fully-fitted pet grooming van isn't something you're going to find on the forecourt of your local dealership, but luckily there are some great companies across the UK that offer this service.
Companies such as Wet Pet Conversions or Pro Dog Hydrobaths.
How much are the running costs?
In 2015, The Telegraph conducted an employment survey that revealed dog walkers could earn 20% more than the average UK salary (more if they were located in London) depending on the fees they charged, the number of hours they worked and how many clients they had on their books. Of course, this isn't true of everyone, but if you are determined to make a go of it, promote well and are in an area that isn't served by many, then you can earn around £26,000 – £28,000 a year.
While this can seem like a decent salary, you need to still be aware of things like running costs – so the more economical the vehicle you purchase the more profit you get to keep for yourselves.
Dog groomers can earn a similar wage to dog walkers, however, they have a limit on the number of dogs they can groom at one time – one!
Thinking about starting a dog walking or grooming business and want to talk about your van options? Get in touch with our experienced team and let them help you get behind the wheel of the right vehicle.
5 top vans for dog walkers and groomers
We've put together a shortlist of the best, most suitable vans for dog walkers and groomers based on what we know about how they are used and what modifications need to be made before they are fit for purpose.
Ford Transit Connect
The Ford Transit Connect is one of Ford's smaller Transit offerings, but it's spacious enough to be fitted with crates for up to eight dogs, plus a passenger (and driver of course).
In 2019 the Ford Transit Connect won Honest John's Small Van of the Year due to its great safety features and comfortable drive.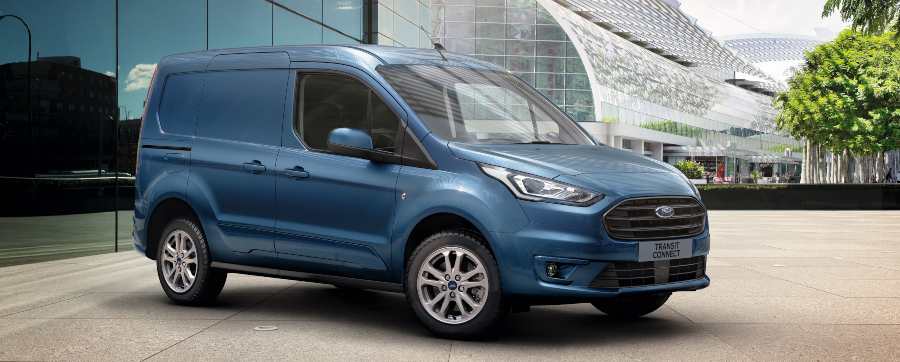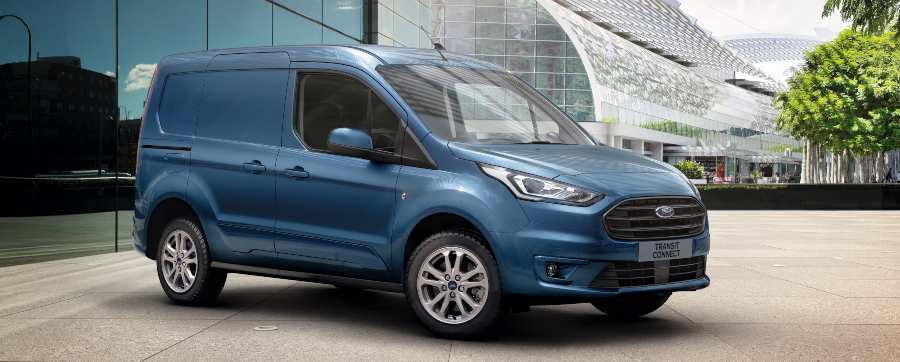 With side and rear access to make loading even easier, it's a flexible vehicle ideal for transporting man's best friend.
It's small enough to park easily, which makes it an incredibly attractive prospect for those dog walkers who have clients in busy cities.
Renault Kangoo
The Renault Kangoo achieves fuel economy of up to 65.7mpg helping you to minimise fuel costs, or you could decide to go for the fully electric version, the Kangoo Z.E in order to reduce running costs even more! The great thing about the Kangoo is that it maximises on space with folding rear seats.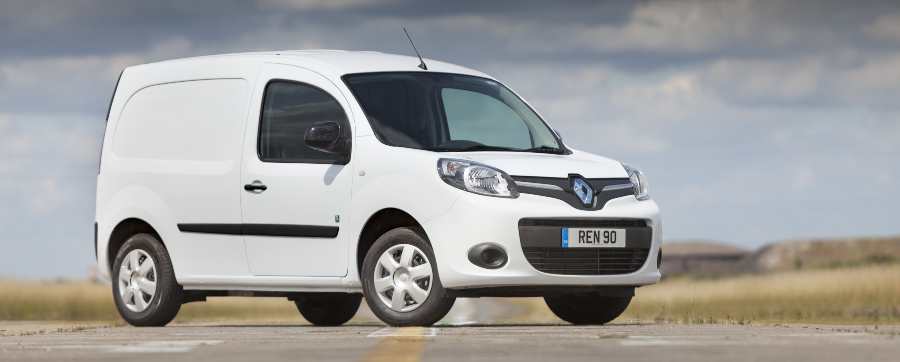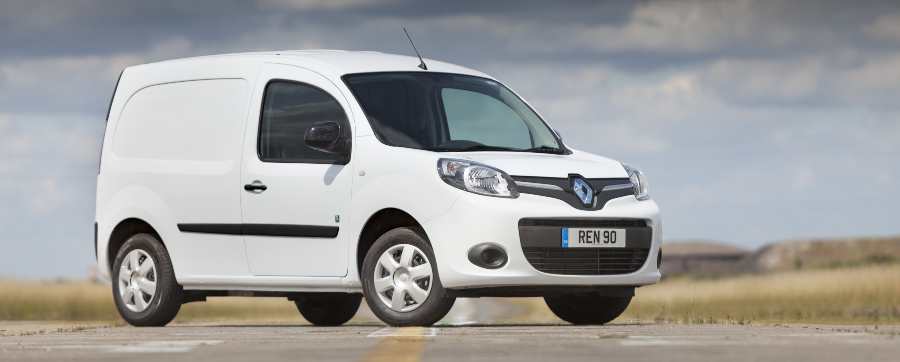 If you are thinking about vehicles with more flexible interior space, the Renault Kangoo can double as the family car, which makes it a practical choice if you're just starting out with the dog walking business. Of course, if you're thinking of expanding, then we would recommend you go for something a little larger.
Citroën Berlingo
The Citroën Berlingo not only has a number of different shapes that can meet the needs of many different businesses, but it has also proved to be something of an award winner since 2019, having won Best Small Trades Van and Van of the Year in 2019 and Small Van of the year in 2020.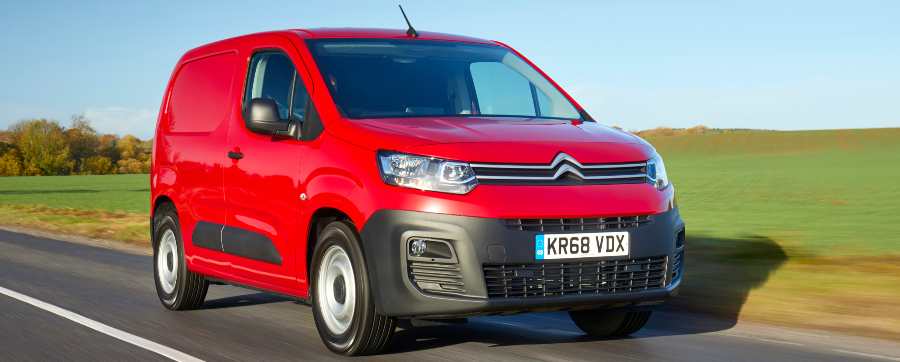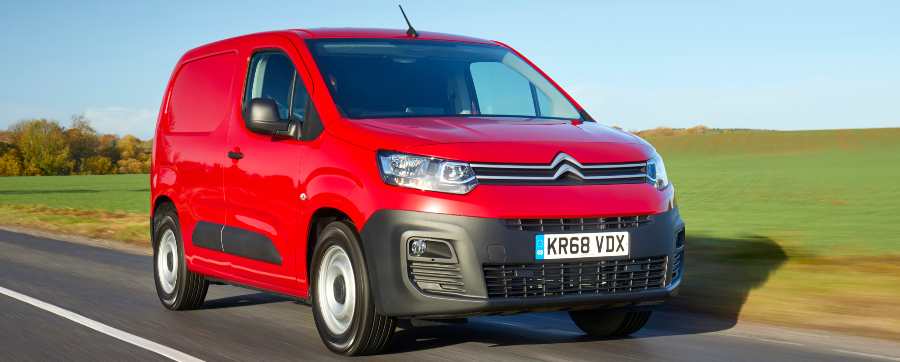 In the back, there is plenty of space for crates or to install grooming equipment (though this is a little bit more of a stretch). You also have the option of getting side sliding doors if you want. Of course, providing an economical 44-67 mpg combined is another great selling point.
Nissan X-Trail
Only walking a couple of dogs, then we have to mention the Nissan X-Trail. In 2019, this dog-friendly SUV was awarded Best Dog-Friendly Car of the Year in the Sunday Times Motor Awards.
Though the core model is already incredibly dog-friendly, an upgrade available as 'after-sales' called the Paw Pack makes this vehicle even more focused on your four-legged friend. If you are someone who wants to make things incredibly comfortable for your dogs – or it's your business and you only take out one or two dogs at a time, then this X-Trail pack is for you.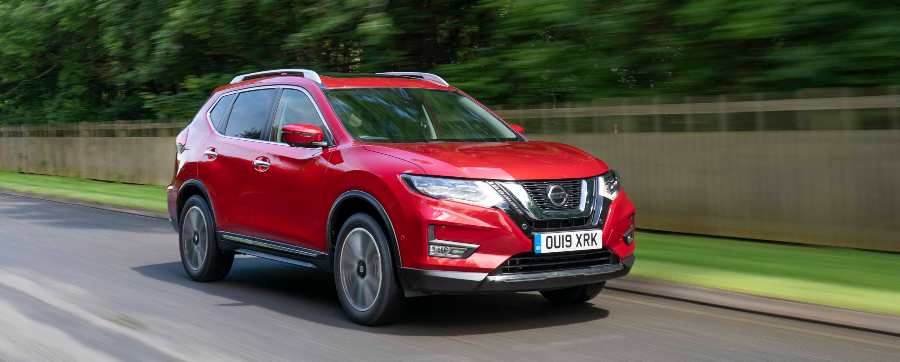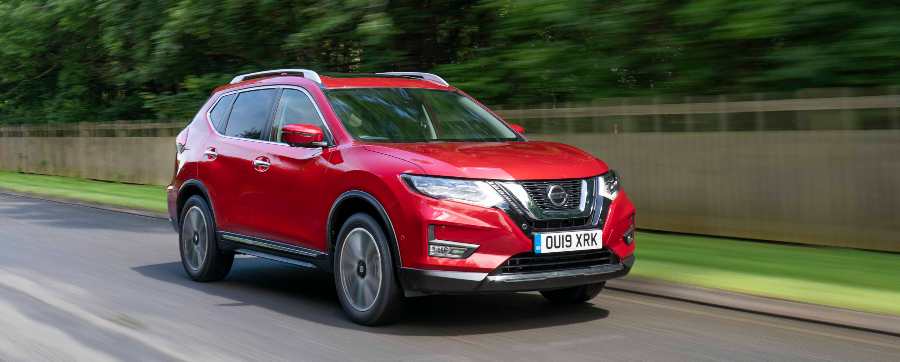 The pack includes a foldaway dog ramp and a bag to store it in, a dog guard, boot liner, super soft dog bed and a tidy that attaches to a seatback for all those necessary dog walking accessories, it's ideal for dog lovers everywhere.
When this pooch-friendly pack was initially announced there were rumours of a dog shower and built-in hairdryers, but that didn't happen. However, what you do end up with is something that ensures your dog travels in the lap of luxury, comfortable, safe and warm in the back of the family car.
Citroën Relay
If you've set up a pet grooming business and are planning on going mobile then it's not necessarily a case of 'the bigger the better', however, having good headroom and space to move, especially with benches and baths is not a bad idea.
It's for this reason that another great option for a dog (or cat) groomer is the Citroën Relay. This van comes in 8 different silhouettes which offer between 8 and 17 metres square of load. There is also the option to select a van with windows, which may be exactly what you're looking for if you want some natural light when you work.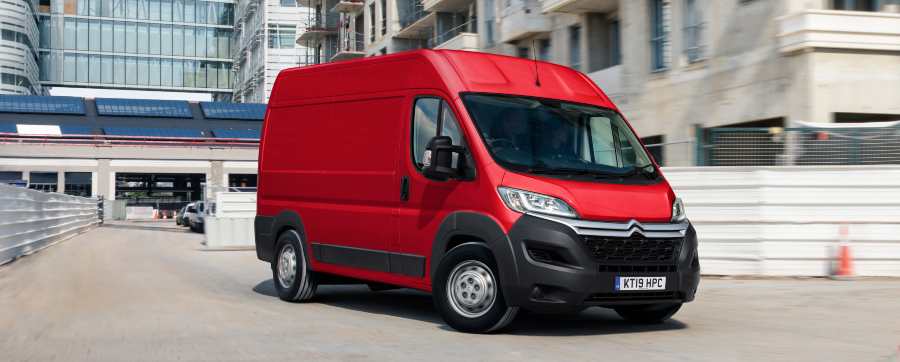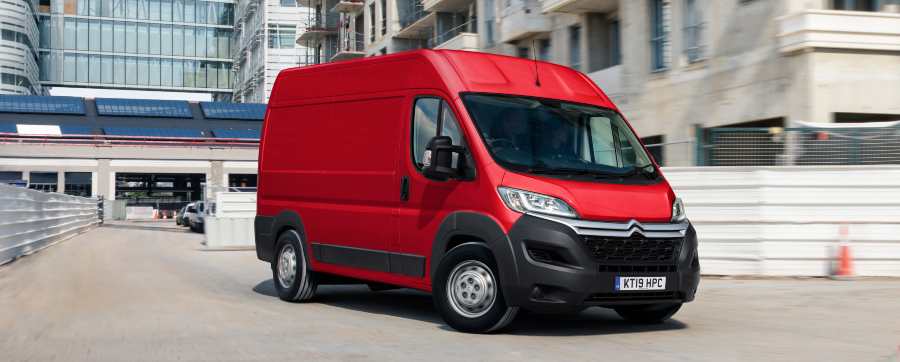 With side and rear loading doors you have even more flexibility when it comes to the design of your mobile parlour.
Of course, it's not only about the comfort in the back for the dogs, if you're going to be driving long distances to reach clients then the interior comfort for driver and passenger is important, and the Relay has been designed with a cabin that reduces noise and is ideal for longer journeys.
With size comes a higher rate of fuel consumption in comparison with smaller vans. The Citroën Relay has a WLTP-tested combined fuel consumption of 26.6mph, though it does, of course, depend on the model you have chosen.
As you can see, if you're looking for the ideal van for your dog walking or grooming business, there are a lot to choose from. We have just listed a few here.
If you're looking for something Both the Ford Transit Custom and the Ford Transit van now have plug-in hybrid variants (with a combined WLTP-tested fuel consumption of 4.04mpg) and more electric and hybrid options are appearing on the market every month.
If you are thinking about starting a dog walking or grooming business there are many resources online that can help you with find out about the qualifications, certification or training you need. If you're looking at getting a van, call and speak with one of our vehicle specialists on 01903 538835.
Citations
National Association of Pet Sitters and Dog Walkers UK (NarpsUK)
Animal Transit Boxes
Bought by Many
PetforumsUK
Wet Pet Conversions
The Telegraph
The Guardian
Citroen UK
Nissan UK
Renault UK
Ford UK
LOOKING FOR A VAN FOR YOUR BUSINESS?
Get in touch with our team of vehicle experts to talk about your van needs.
Call us on 01903 538835 or request a callback using the form below.