Searching for Top Vans For Butchers?
If you are in need of a good commercial vehicle for your butchering business then you are in the right place. Are you on the lookout for a high-quality refrigerated vehicle? When considering purchasing a new vehicle for your business, it is always wise to work out what your needs are. Think about what the vehicle will be used for and this will help you to choose the best van. This article considers the different factors you need to consider while buying refrigerated vans and even suggests the top vehicles ideal for your butchering business.
Everything You Need To Know about Top Vans For Butchers
Gone are the days when large companies were the only ones who required refrigerated vans for their day-to-day business activities. Today, local butchers and everyone involved within the catering industry need to use a refrigerated vehicle for keeping their products cold and safe while they make their rounds. So, no matter whether you are delivering meat to households or catering a large event, buying a refrigerated van is the best way to ensure that you deliver safe food to your customers.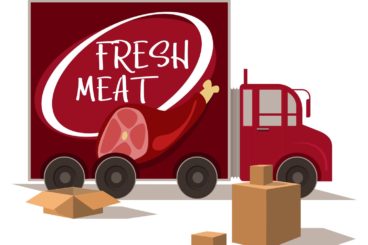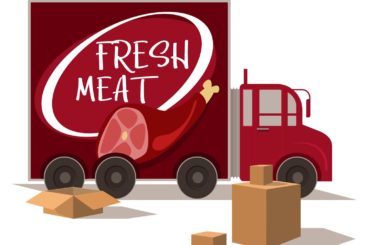 While it's true that refrigerated vans are a significant investment, they are vital for adhering to various health and safety legislations. These vehicles can even help you to expand your butchering business by including a delivery service which you may not have been able to undertake safely before. By branding the vehicle with your business' logo and contact information, it can even serve as an advertising tool, allowing you to reach potential customers wherever you go.
Wondering where to start while purchasing a vehicle for your business? Try these essential factors for starters which you must take into consideration while buying a freezer van.
5 Vital Factors To Consider While Choosing Top Vans For Butchers
It goes without saying that the benefits offered by refrigerated vehicles are huge. However, it is important for you to ensure that the vehicle you purchase is worth every single penny you spent on it. Here we have listed 5 key considerations which you should take into account while hunting for the ideal vehicle for your butchering business.
Cost
Cost forms to be a huge deciding factor for every purchase. An extremely cheap vehicle may not be a good quality purchase and could cost more in repairs in the long run. That being said, an overly pricey van doesn't mean that it will be worth the money you invest on it either. Since buying a new commercial vehicle is a significant investment, you must ensure that you are getting a high-quality vehicle for the cost you are paying. Remember; there is nothing worse than acting on impulse and have it bite you on the backside later.
Temperature Range
The main purpose of buying a refrigerated vehicle is so that it can handle your perishable meat safely by keeping it at a specific temperature range in transit. Since the temperature range varies from one vehicle to another, you must assess the temperature you want your vehicle to reach. Nothing can be worse than realizing that the vehicle you have purchased cannot reach the temperature you require.
Size
Ensure that you are buying the right-sized vehicle which caters to your professional needs. However, you shouldn't judge this based on your current needs only. Being a significant investment, it should be able to benefit you both in the present and in the future.
How big do you see your butchering business in the next few years? Do you think that as your business expands, you will require a vehicle with a bigger load space? Purchasing a refrigerated van which is at least a bit bigger than what you need at present, would be a smart move for you in the long run.
Fuel Efficiency
When it comes to the fuel costs, driving a freezer vehicle can be a costly affair. Assessing the fuel efficiency of a vehicle (with refrigeration on and off) should be an essential deciding factor. Depending on the vehicle, refrigeration can be achieved by insulation. This makes the cooling process more effective and uses less gas.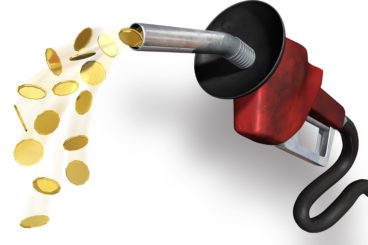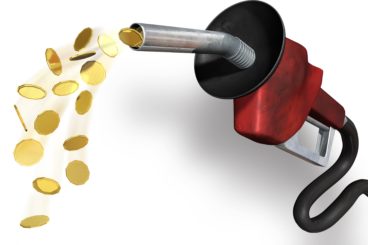 Technology And Design
Refrigerated vehicles are constantly evolving. More efficient designs and new technology are continuously applied and implemented. Thus, you should be mindful while purchasing any new commercial vehicle for your business. Yes, new technology can be installed on old vehicles. But if possible it is wise to opt for a vehicle which is designed to integrate with, or includes, the latest technology.
5 Top Vans For Butchers
Mercedes-Benz Sprinter
The Mercedes-Benz Sprinter has been dominating the full-size refrigerated van market for quite a long period of time. What makes it one of the top vans for butchers?  It combines impressive performance with practical talents in important areas like sustainability and economy. Combining the standard blue efficiency package along with advanced CDI engines can offer a major reduction in CO2 emissions and fuel consumption.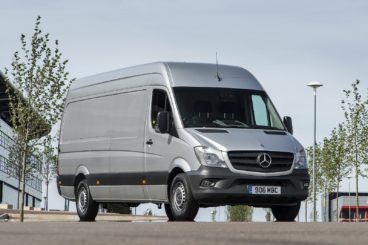 Nissan NV300
The Nissan NV300 has gained a reputation as a bit of a game changer in the vans for butchers category. Available in three types van, combi or platform you have the flexibility with the NV300 to choose a type that best suits your business. All new NV300 vans enjoy perks like low running costs and fuel efficient engines which give great peace of mind. Along with advanced safety features and a 5 year or 10,000 mile warranty that's hard to ignore!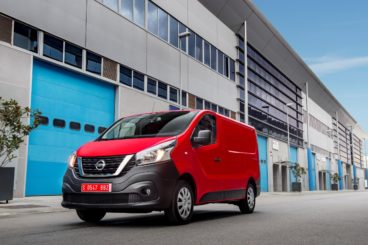 Ford Transit
Over the last 50 years, the Ford Transit van has become an established vehicle on the British roads. Its terrific handling combined with an efficient engine makes it a common choice for buyers. Butchers can buy their Transit in a huge number of configurations. These include tipper trucks, panel vans, side loaders etc. The latest Transit models offer an advanced safety kit and updated technology. They even come with EcoBlue TDCi engines which comply with Euro6.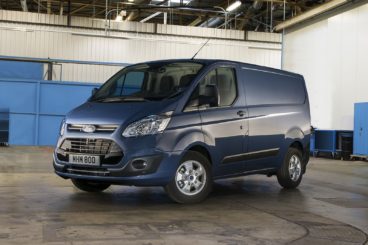 Nissan NV200
The NV200 is completely different from larger Nissan NV refrigerated vans. With its front-wheel-drive, this vehicle is much smaller than the NV3500 model. Its 131-hp 4-cylinder engine is married with the fuel-saving CVT automatic, for increased fuel economy. Experts believe that this can be the most fuel efficient vehicle among all new refrigerated vehicles.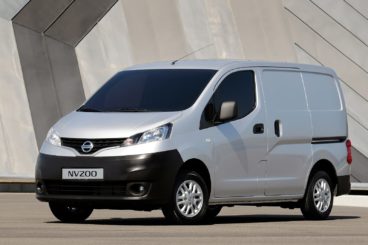 Vauxhall Movano
The Vauxhall Movano has been constantly featuring on various top ranking lists since 2010. This record itself makes it ideal for butchers who are on the lookout for versatile refrigerated vans. The Movano is a large panel van which allows numerous customisation options to the buyers. This is the best buy for butchers seeking a high-quality vehicle with variable load capacity.
Now that you have this list of the best vans, what are you still waiting for? Start escalating your butchering business to new heights!

Latest posts by Rachel Richardson
(see all)