Require Top Vans For Glazing? Here's Everything You Need To Know!
Are you a window installer who is on the lookout for the best vans for business? Do you wish to own a vehicle which helps you in delivering professional workmanship by maintaining the highest possible standards to your customers?
No matter whether you work in the domestic market or in the commercial market, the job of window fitting comes with certain essential equipment. Just like aluminium ladder and smart work-wear, you even need to invest in a high-quality vehicle so that it assists you in your day-to-day activities. From carrying your essential tools and equipment to serving as a rolling billboard wherever you go, there are many benefits of purchasing a van ideal for glazing.
With the constantly evolving vans and truck designs, changing road rules and varying needs of businesses, choosing the best van for glazing can indeed be challenging for window installers. Asking yourself "what do I need my vehicle to achieve?" can help you in choosing the best transportation system ideal for your business.
Here in this article, we have got you covered with the vital considerations which you must keep in mind while purchasing high-quality vehicles along with the list of best vans ideal for window installers.
Essential Factors To Consider When Purchasing Vans For Window People
Choose A Vehicle As Per Your Business
Your first step is to take into consideration the size, weight and type of glass which your company transports to customers. Based on the type of payload and delivery destinations, you should start looking for the best vehicle which matches the needs of your business.
For instance, if your company deals with residential window installations only, a small fuel efficient van which can carry a moderate payload may be ideal for you. However, if your company deals with large-scale commercial projects, investing in a vehicle which is capable of carrying large glass pieces would be an informed choice.
Be Familiar With The Rules Of The Road
Once you have determined the capacity needs, start researching about the road rules of the areas where you work. Some areas put a restriction on the number of glass a supplier can carry due to the limitations on the width of the van. Ledge boards often add to the width of the vehicle and can affect the total number of glass panels a van is able to carry. Having a prior knowledge of the legalities of the road can, therefore, help you in choosing the right van.
Your next step is to determine the rack material of your vehicle. Depending on the needs, type of use and the location, choose one which is appropriate for your business. Choosing aluminium racks can be a wise decision since they are lighter and do not rust, minimising corrosion. However, aluminium racks are less steady on rough, irregular and meandering roads.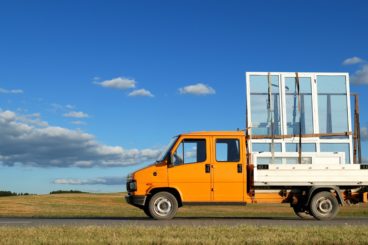 Steel racks are, however, heavy and can even overload the capacity of a van. A heavy steel rack can even lead to extreme wear and tear on brakes, engines and tires because of the added capacity. Based on what your preferences are, choose the rack which best suits your needs.
It goes without saying that your business will keep expanding day by day so, you should plan ahead while investing on a new van. Consider where you see your company in the near future and how your transportation preferences might change. Analyse who your typical customers are and where your company will be expanding in the next 5-6 years. Try figuring out, as much as you can, what your present and future needs are.
Instead of purchasing a van which fits your current needs only, choose one which has the capability to accommodate your future growth too.
Top Vans For Glazing: Best Vehicles Ideal For Every Window Installation Business
Popular for many years, the Citroen Relay is one of the most practical and versatile vans. It can be a great light-weight van ideal for your business since it can handle large volumes of materials easily. Citroen had updated its vans in 2016 by diminishing the previous motors to a new line of BlueHDi 2.0-litre diesel, keeping the power outputs almost unaltered. Its distinctive styling with new headlights, large chevrons which blend into chrome strips on the nose and the optional LED makes it an attractive vehicle altogether.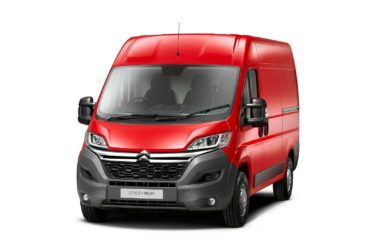 If you have been on the lookout for a panel van with a standard or high roof for your glazing business, the Mercedes-Benz Sprinter can be an informed choice. With numerous options and variants to choose from, you can easily find a Sprinter van which best fit your needs. It's standard turbo diesel engine with 5-speed transmission offers great performance and efficiency.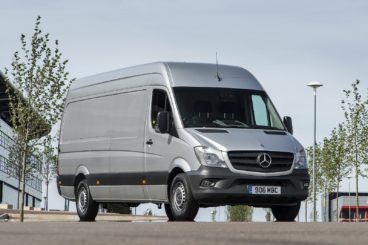 Be it the varying heights of the roof, great towing capacity or the lightweight suspension system, the Sprinter can be a great companion. What makes this vehicle your best choice is its great durability and reliability, assuring you that your precious time and money will be spent only on the business and not on the van. Its state-of-the-art engine, great resale values and high-quality standards contribute to the cost-effectiveness of the vehicle.
It's been more than a century since Fiat has been dominating the commercial vehicle in Europe and it is the Fiat Ducato van which has been one of the most popular vehicles in this range. It is Ducato's remarkable fuel economy which makes it one of the top vans for glazing among window installers of various business sizes. The recent range of Euro 6 engines makes the van more fuel efficient and it also boasts great tech features and low running costs.
If you have been on the lookout for a fuel-efficient van which provides adequate load space, choosing the Fiat Ducato can be a great choice.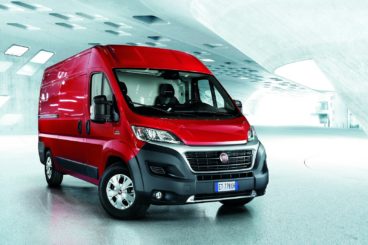 Available in various configurations along with numerous high specifications, the Ford Transit can be a great economical van for your glazing business. The Transit van benefited from a wide range of updates which include EcoBlue TDCi engines, safety kit, improved driving dynamics and updated tech. The uniformly shaped load space which comes with unique features like tough plastic load floor covers and bright LED lighting makes the Ford Transit another wise choice for your window installation business.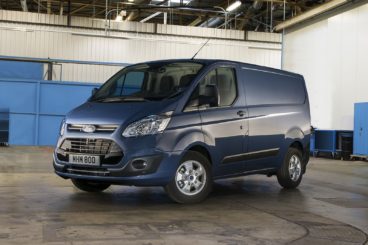 What makes the Vauxhall Vivaro a great vehicle for all your transportation needs are its practicality, ride comfort and engine refinement. From its rain-sensitive windscreen wipers and unique vehicle graphics to its brilliant payload capacity of up to 1280kg, the Vivaro boasts of some of the most brilliant features, as compared to other medium panel vans. Its 1.6-litre CDTi diesel engine achieves some awesome economy figures.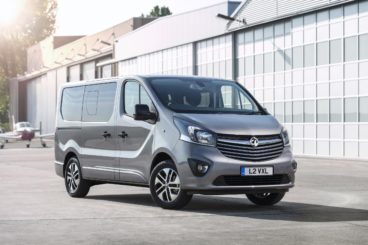 Though the Peugeot Boxer has been on the market for quite some time, its recent uplift has made it one of the most popular load carriers. The van boasts of an attractive look with stylish headlamps, floating grille and optional LED lights. With a refreshed engine line-up, improved durability and enhanced interiors, the Peugeot Boxer is one of the strongest contenders in the large panel van segment.
Time to get the best van for your glazing business!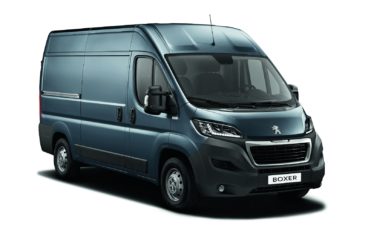 Latest posts by Rachel Richardson
(see all)