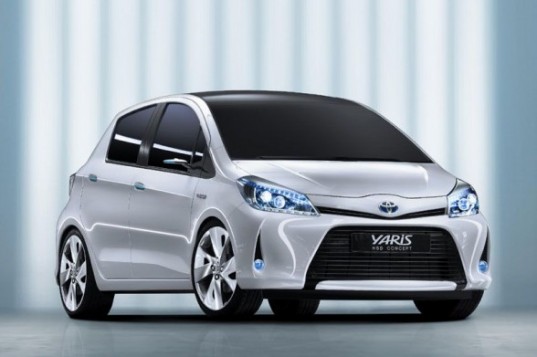 The newfangled Yaris Hybrid from the Toyota family is a development of its kind. This is probably the most environmentally friendly car that the world has ever known.
The new Yaris Hybrid is a clear illustration of unexampled determination and commitment of the Toyota family in assuring its loyal customers of the best bargain that squares with their finance.
Top market technology at an affordable price is what you get after a purchase or lease of this spectacular Yaris Hybrid that Toyota is determined to go the whole hog to satisfy your needs.
Why You Need The New Yaris Hybrid
The new Yaris Hybrid is the most efficient locomotive in the entire market as far as CO2 emissions are concerned. With an average rating of 79g/km and a fuel economy of 80.7mpg, it is absolutely unmatched in the industry.
The new Yaris Hybrid Toyota model is available for purchase and lease for only £15,000 – the least price ever for a Toyota hybrid.
In addition to the power flaunted by this Yaris Hybrid, there is still so much more to enjoy from this new Toyota.  For instance, its famous air conditioning system and the automatic transmission feature make it standards compliant and a model suitable to finance.
The car has received plenty of accolades courtesy of its lengthy "zero-emission" duration that is estimated to be one third of a conventional urban journey.
With just 79g/km as its CO2 emission rate, drivers are able to experience the maximum number of benefits with respect to the cost incurred. With these splendid features, individuals who purchase or lease these new Yaris Hybrid engines qualify for free road tax.
Keep yourself updated with the latest motoring news by liking us on facebook, following us on twitter or connecting with us on LinkedIn.
If you're looking to purchase or lease a new Toyota contact our sales team.  Alternatively, visit our website where you will find new and used Toyota's available for sale or on finance.
Thanks for visiting us today.

Andrew enjoys: Movies and travelling to new cities to explore different cultures.

Andrew has been in the motor trade for over 20 years. What he enjoys most about his job is the team spirit and the dedication of his work colleagues. He also appreciates the teams input in the improvement of the company.

Latest posts by Andrew Kirkley (see all)